INSIGHTS
Beyond CDP: Seamless Integration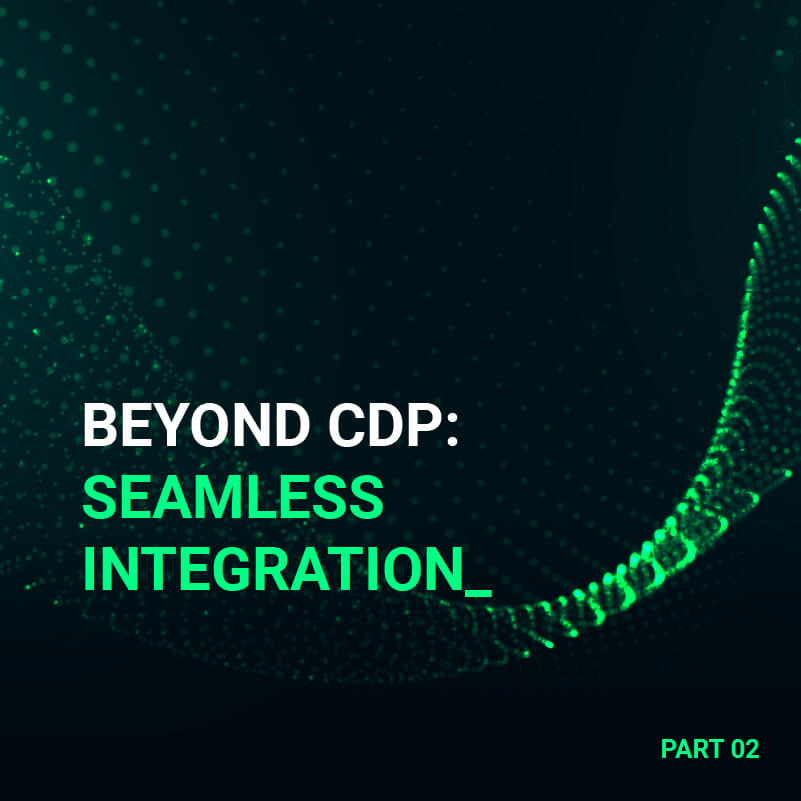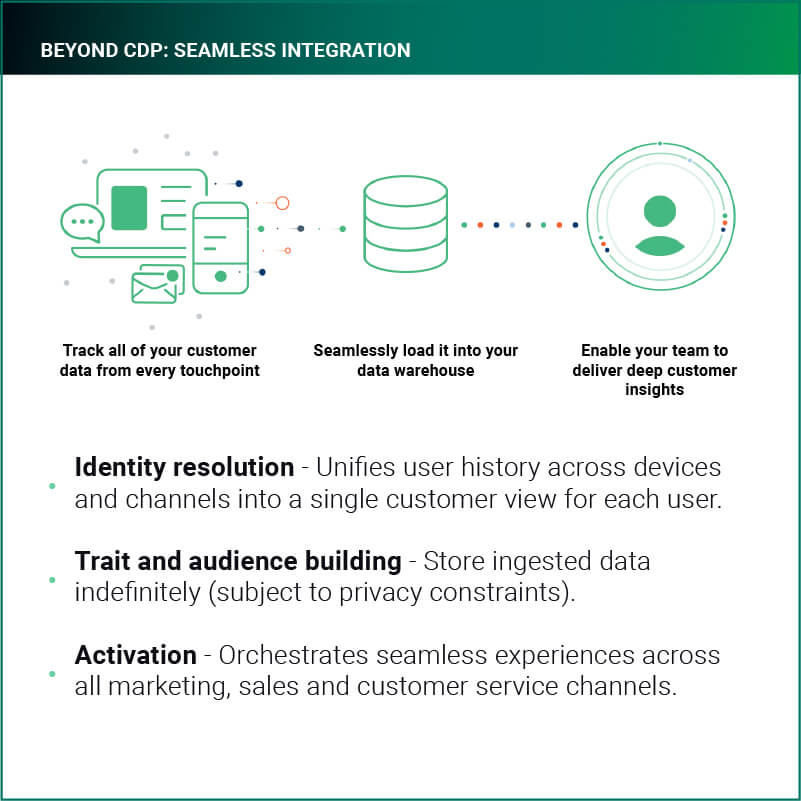 The customer data platform (CDP) market can be confusing. It's all too easy to get lost in a sea of technical jargon.
And while it's important to focus on the features and functionalities that will help your enterprise business provide superior customer experience (CX), remember that at the end of the day, CDPs are built to help business teams resolve the bottlenecks and technical challenges that prevent them from becoming self-serving and customer-centric.
To better understand their audience and create more personalized marketing campaigns. They use Segment's Personas product to help with three tasks:
Identity resolution - Unifies user history across devices and channels into a single customer view for each user.
Trait and audience building - Synthesizes data into traits and audiences for each customer, including which users have displayed intent and how that integrates into overall account activity.
Activation - Pushes their user- and account-level audiences to a number of tools in their stack to orchestrate personalized, real-time outbound messaging.
Customer Data Platforms (CDPs) are designed for the marketers, salespeople, customer service representatives and other non-technical business users who drive customer experience.
This empowers business teams to ensure all customer engagement is highly relevant and impactful while reducing the burden on information technology and data analytics professionals.