INSIGHTS
The Importance of Web Development and eCommerce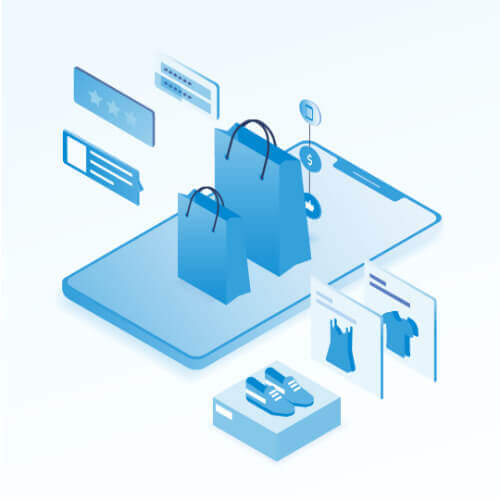 First impressions count. And in today's tech-dominated world, these are usually first made online, making any company's website or digital presence a crucial component of their branding and marketing.
If you wish your business to succeed, you need to impress, inform and engage your audience online – immediately. Indeed, nowadays this has become a fundamental prerequisite for any business to properly display its products and services while showcasing its market-leading standards.
Your digital presence works as a vital tool in converting interested users into business leads, serves as an important platform for recruitment, and performs an effective role as a hub of information that helps your business engage and interact with partners and consumers alike. Whether your company is B2B or B2C or a combination of both, it must have a compelling online presence as a strategic first point of contact. When effectively implemented, your digital platforms can convert traffic into tangible results, inspire confidence and convince prospects to do business with you, and generally reinforce your branding and marketing messaging. Moreover, leveraging sales through eCommerce is the most cost-effective way to increase growth, create new revenue streams and provide satisfaction to your clients. Arguably an absolute necessity of modern business, it also provides a great opportunity to allow you to easily engage, excite and upsell your products and services.
Typically, businesses should approach any website, platform or digital marketing project with research and benchmarking first and then from that build a comprehensive overall strategy as well as for each particular channel. In doing so, factors such as the user journey, high-level user experience (UX), detail user interface (UI) and wireframing, responsive digital design, as well as copywriting, content research and search engine optimisation (SEO) must be taken into account.
On the back end, technical aspects such as payment gateways, bespoke, hand-coded cascading style sheet 3 (CSS3) design factors, HTML5, JS, and PHP must also be considered, as well as incorporating W3C Validation to ensure the technical integrity of the platform in question. Content management systems (CMS) such as WordPress, Drupal or even Shopify or WooCommerce for eCommerce should be carefully appraised and included if necessary. Before launch, cross-browser tests must be conducted, and tracking codes for retargeting, remarketing and analytics included. For the latter, heatmap tools to mine deeper into user behavior may also be required. Final stages of the process include the establishment of a content plan, social media channels and the formulation of a strategy to populate these with text, images, video, etc.
The inclusion of an application programming interface (API) to allow different applications to communicate with one other is another option here, as are chatbots, which enable communication with users without human intervention. Once launched, Internet marketing such as online advertising, an e-newsletter and database, and other digital or real-world cross-marketing promotions will also be required.
Finally, whether inhouse and/or outsourced, the online presence and/or platforms of any modern business must include a dedicated team of suitably qualified professionals to create content, update, support and maintain your platform, so that your operational staff can remain focused on your core business activities.