INSIGHTS
Top Augmented Reality trends in Retail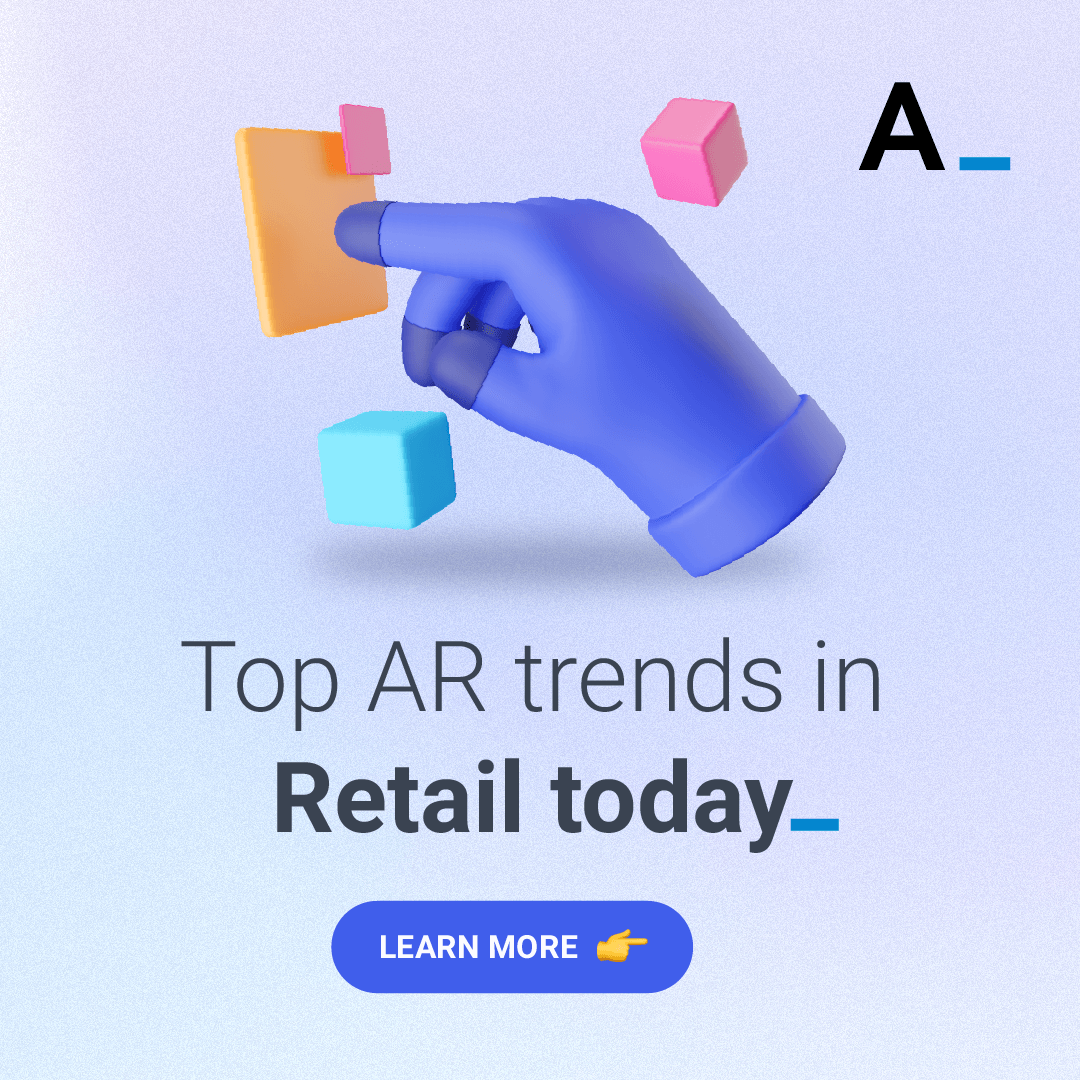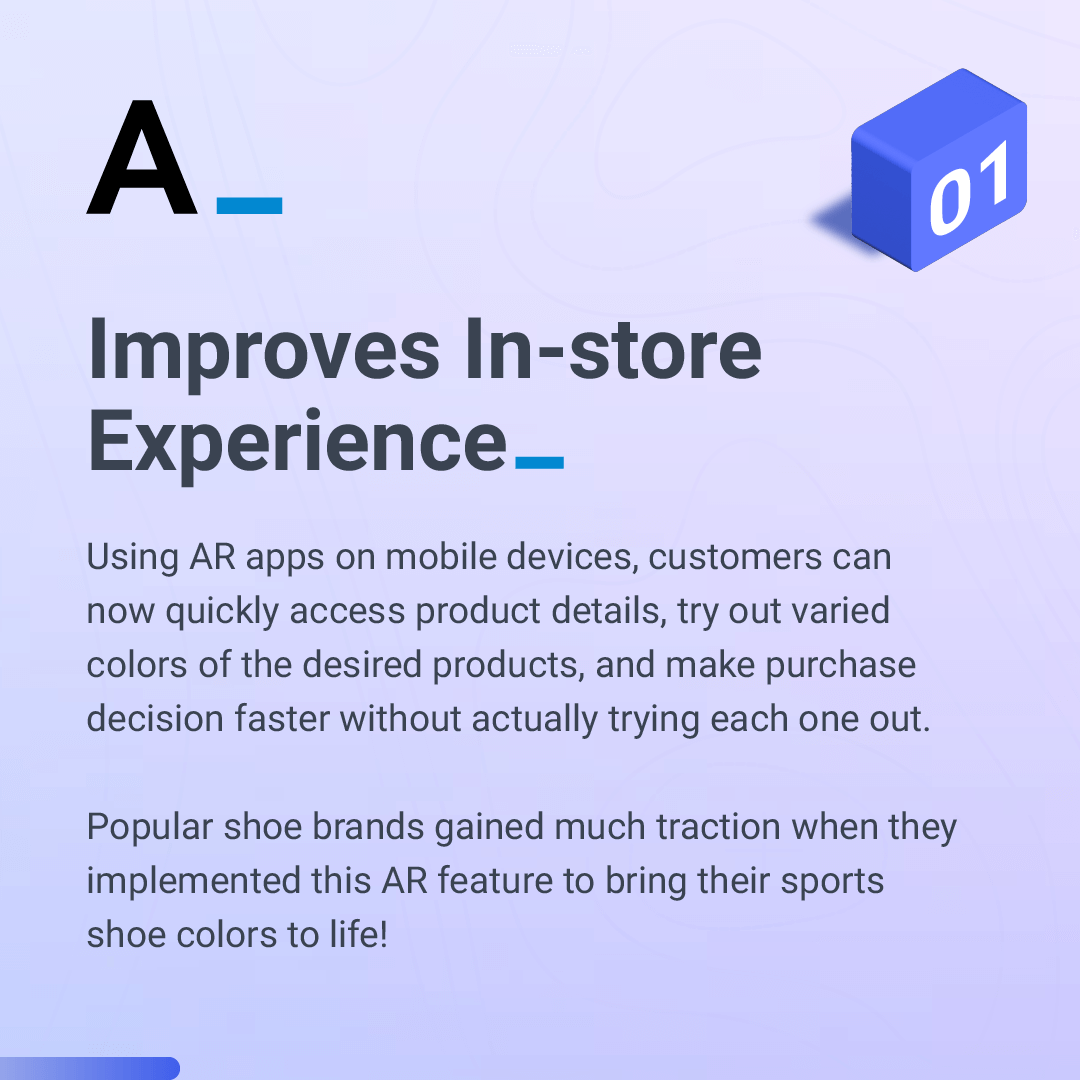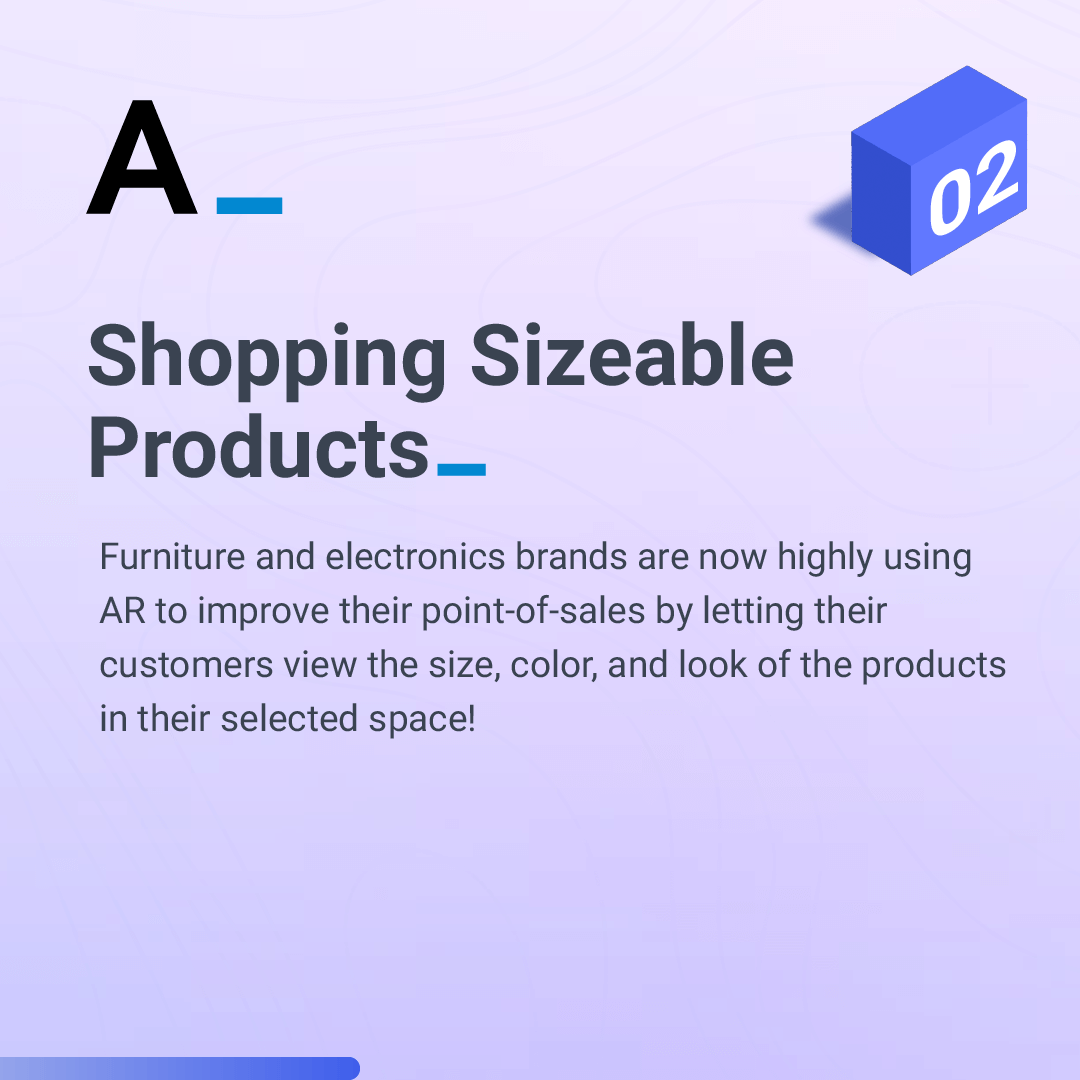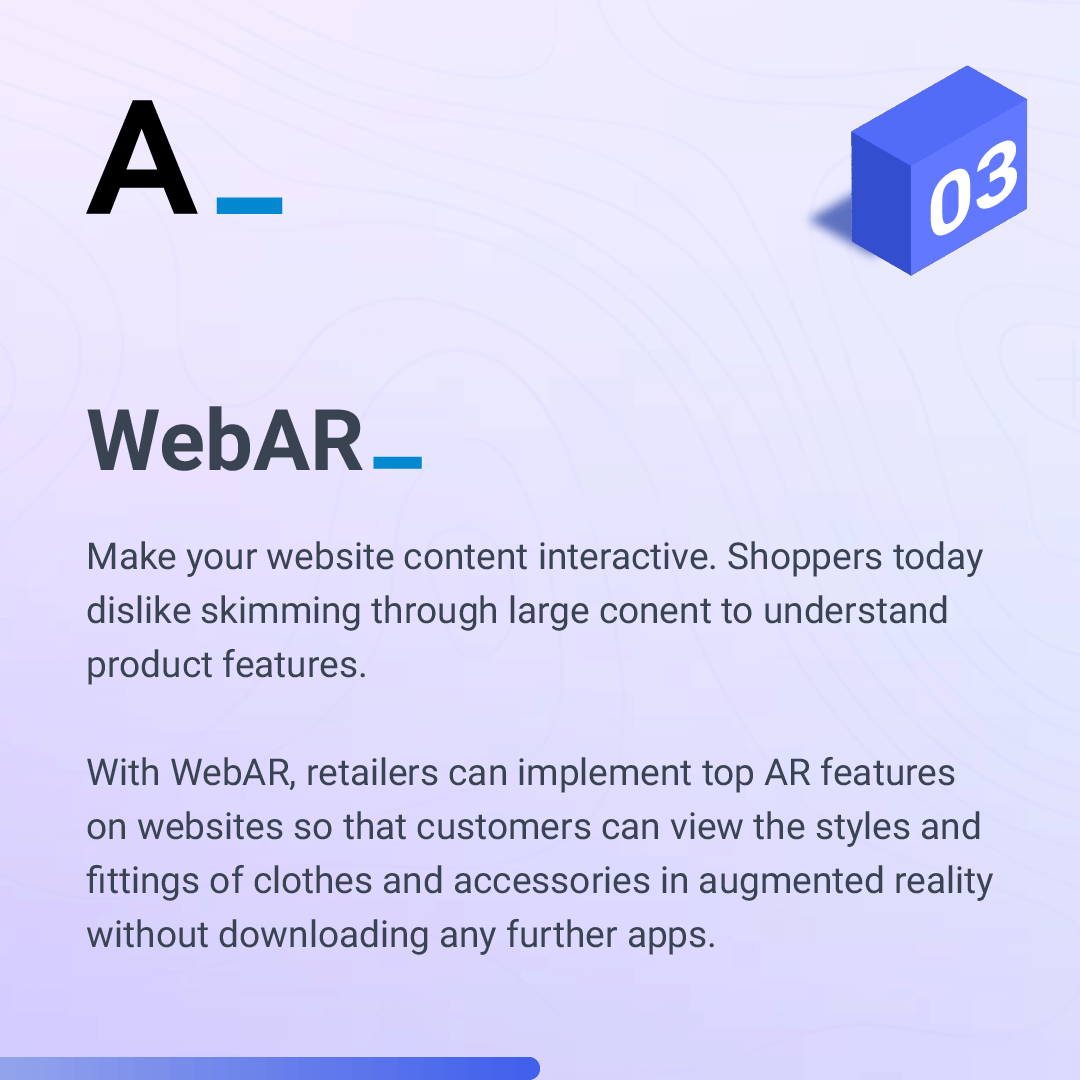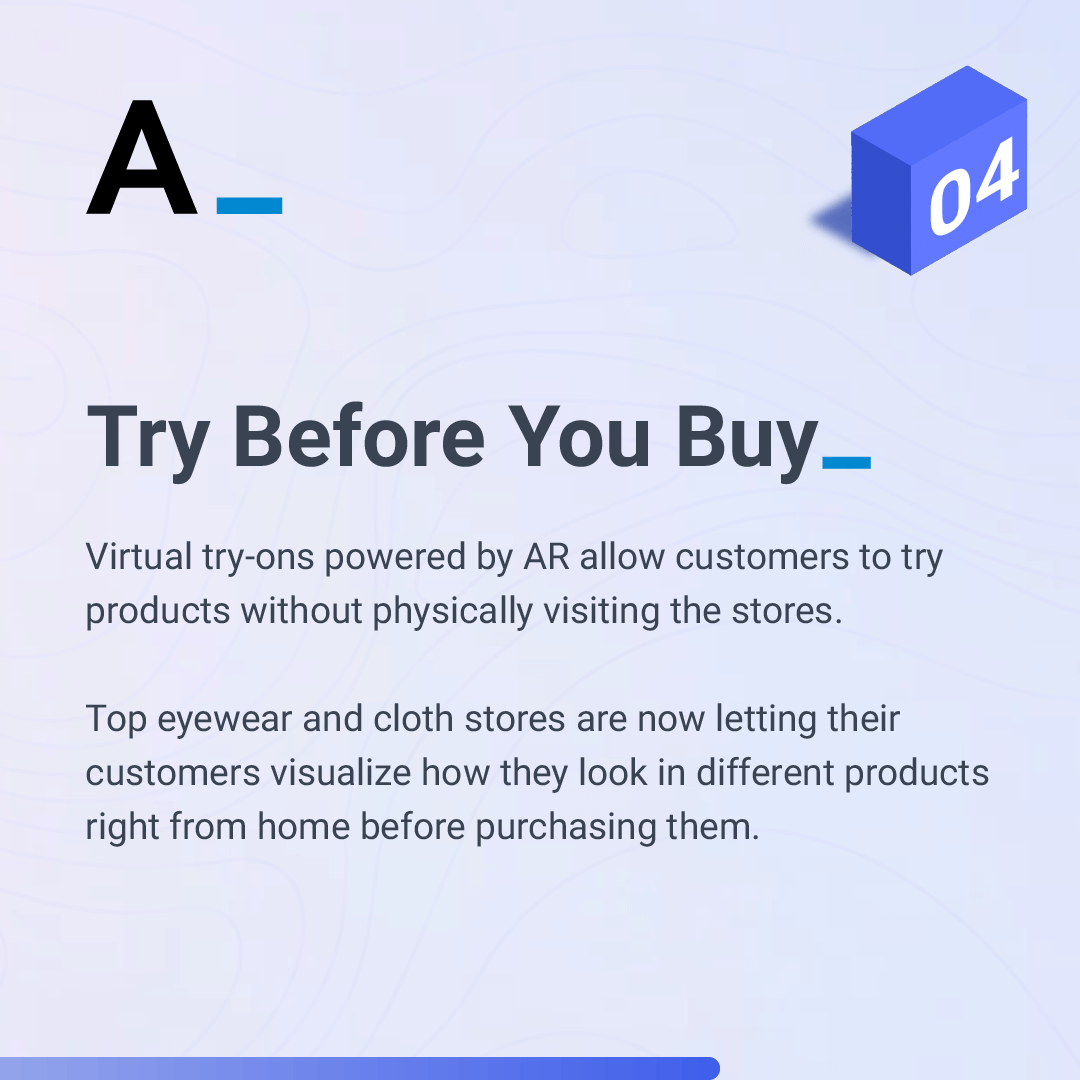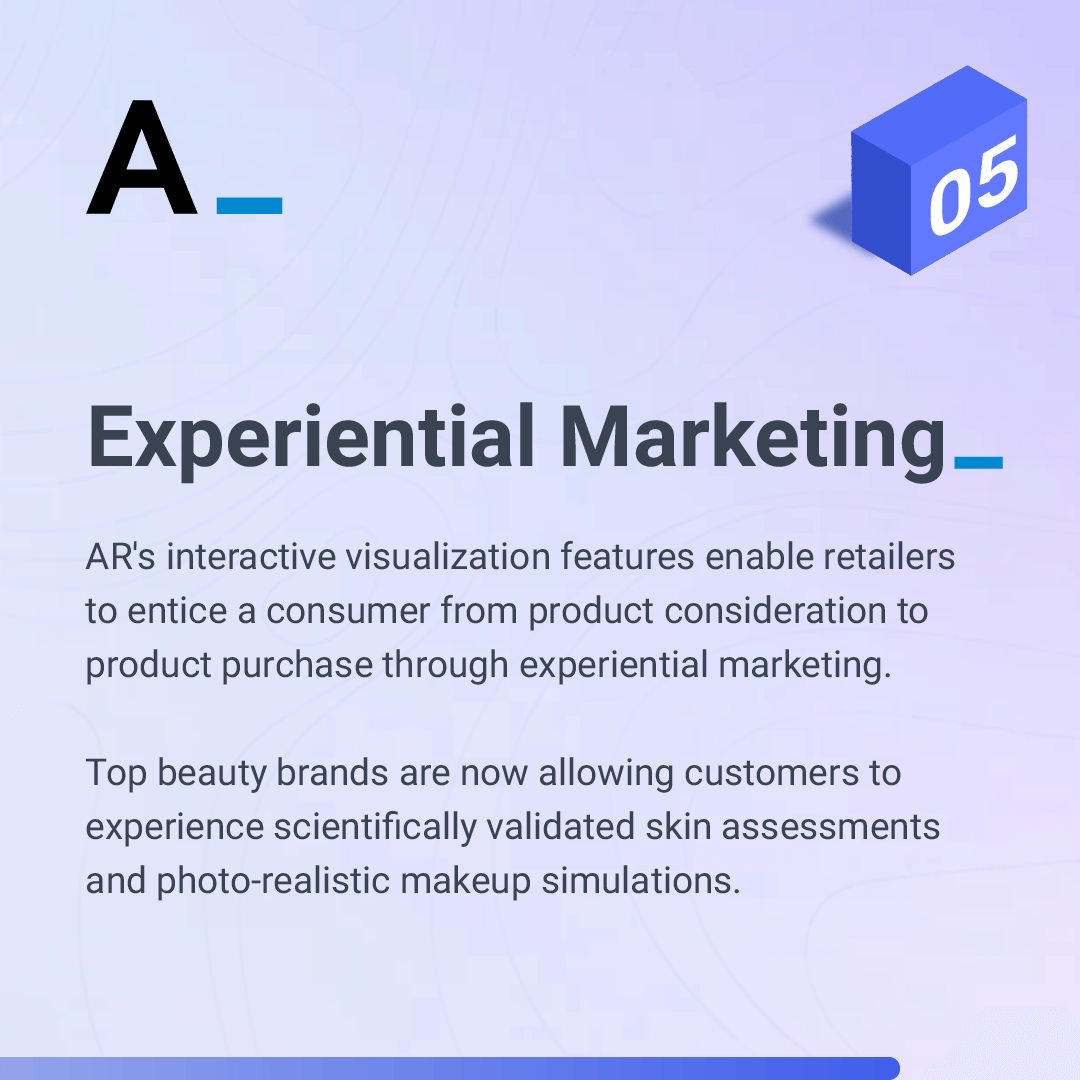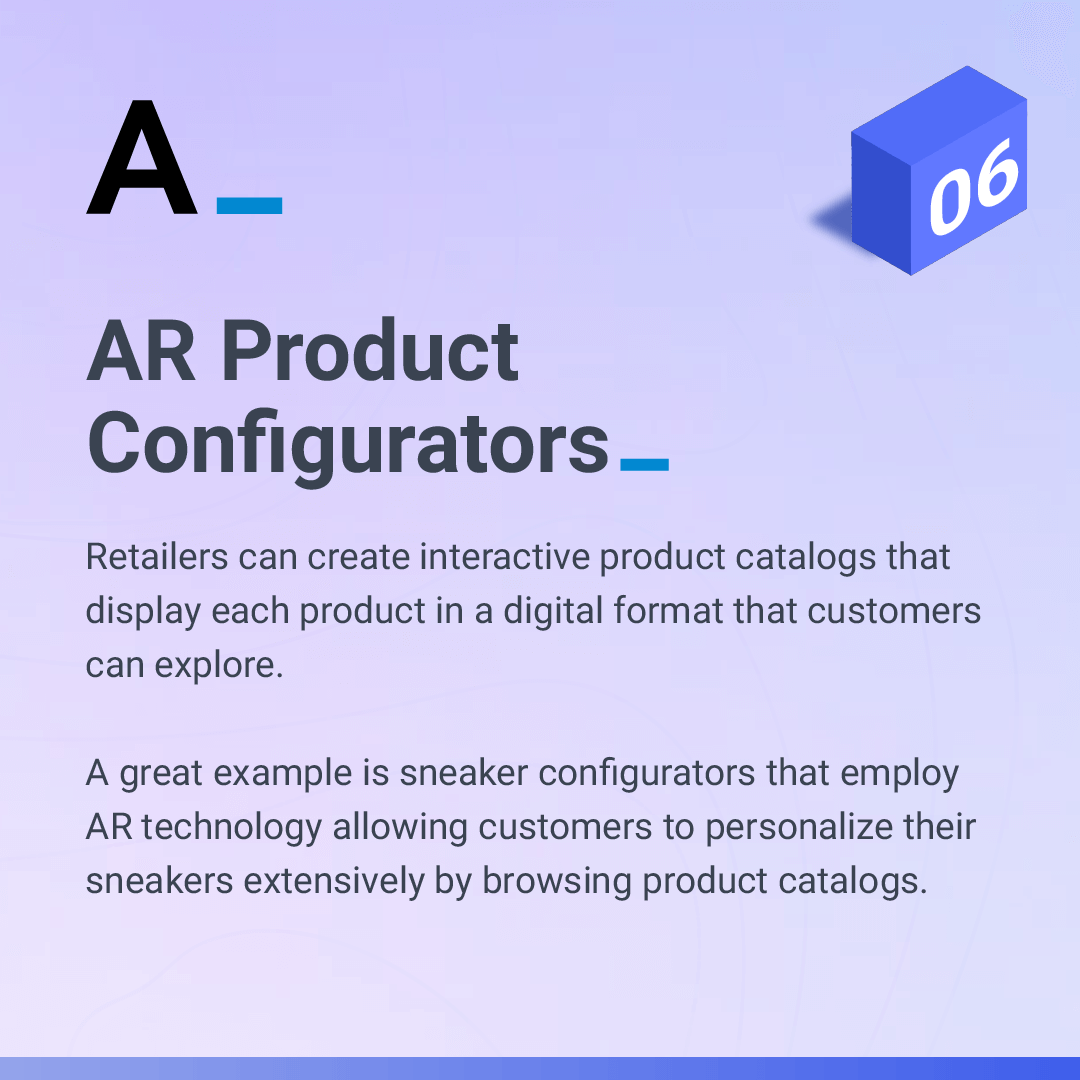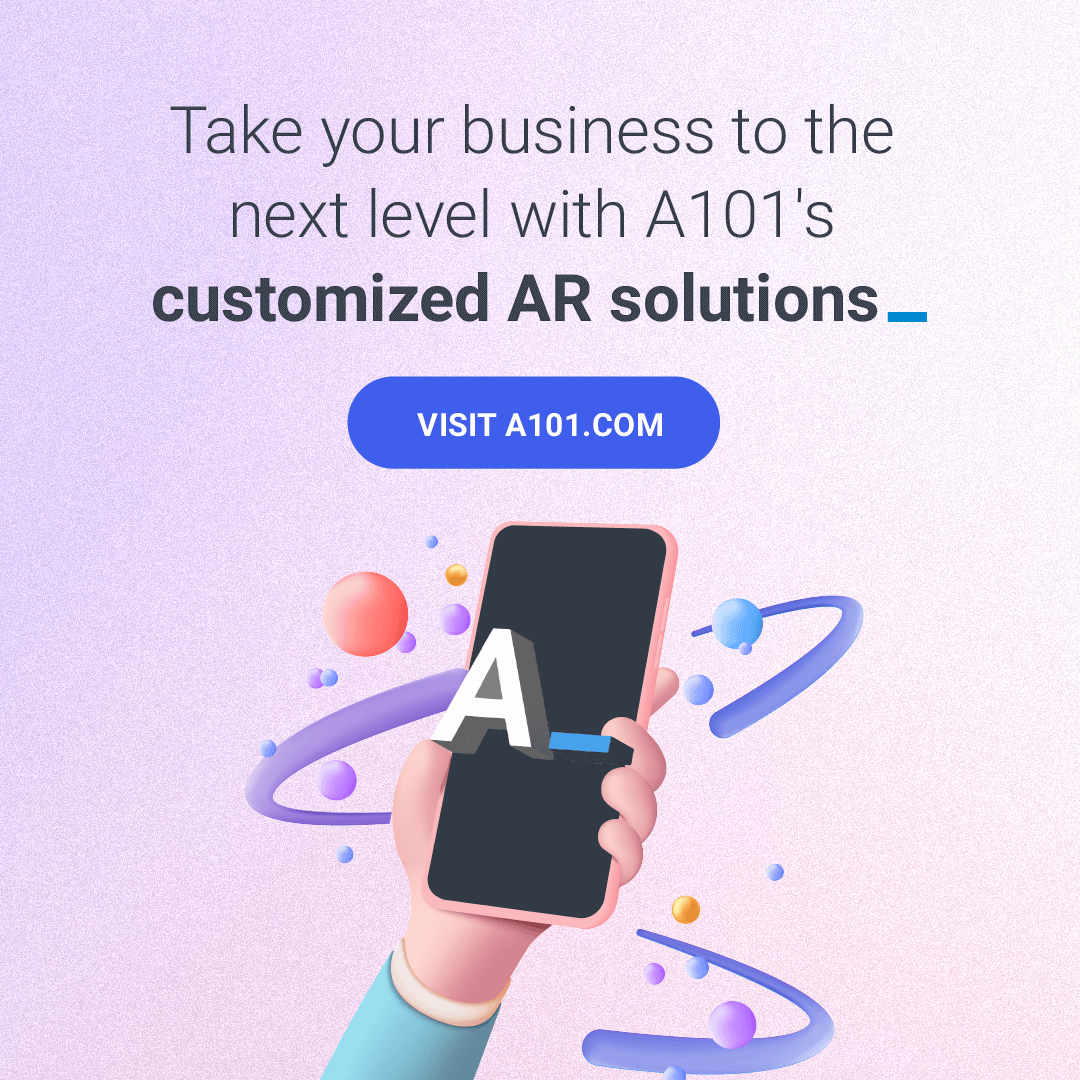 New approaches to user experience have emerged as a result of advances in augmented reality. The retail industry is one of the biggest market segments in the modern world and the key element in the world's economy.

Here are the top AR trends in retail to watch in 2023.
1. Improves In-store Experience
Using AR apps on mobile devices, customers can now quickly access product details, try out varied colors of the desired products, and make a purchase decision faster without actually trying each one out.
The popular brand Lacoste gained much traction when they implemented this AR feature to bring their sports shoe colors to life!
2. Shopping Sizeable Products
Furniture and electronics brands are now highly using AR to improve their point-of-sales by letting their customers view the size, color, and look of the products in their selected space!
3. WebAR
Make your website content interactive. Shoppers today dislike skimming through large content to understand product features.
With WebAR, retailers can implement top AR features on websites so that customers can view the styles and fittings of clothes and accessories in augmented reality without downloading any further apps.
4. Try Before you Buy
Virtual try-ons powered by AR allow customers to try products without physically visiting the stores.
Top eyewear and cloth stores are now letting their customers visualize how they look in different products right from home before purchasing them.
5. Experiential Marketing
AR's interactive visualization features enable retailers to entice a consumer from product consideration to product purchase through experiential marketing.
Top beauty brands are now allowing customers to experience scientifically validated skin assessments and photo-realistic makeup simulations.
6. AR Products Configurators
Retailers can create interactive product catalogs that display each product in a digital format that customers can explore.
Nike's sneaker configurator employs AR technology that allows customers to personalize their sneakers extensively by browsing product catalogs, is a fascinating example of this trend!
Take your business to the next level with A101's customized AR solutions.
Boost customer engagement and sales with our cutting-edge technology. Let us help you stand out in the market.
Get in touch! A101.com
CONTACT US