INSIGHTS
The Case for Incorporating Technology into Events and Activations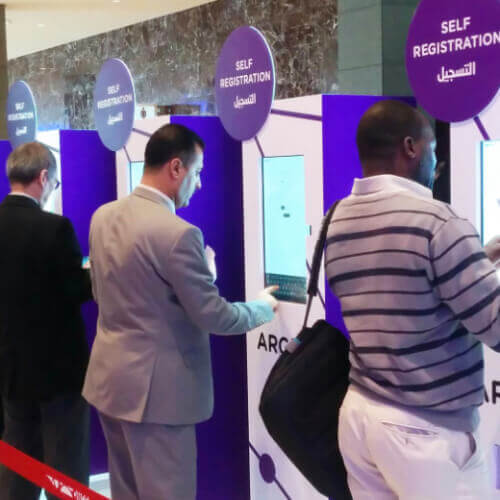 Events and activations are a vital component of any company's marketing mix. Participating in exhibitions or creating your own events, of course, is a great way to generate leads and build brand awareness.
The latter is also especially effective in focused activations, for example in a shopping mall pop up booth, which enable direct interaction with your desired target audience. But it is also for these reasons that events and activations space is fiercely contested and requires innovative and creative thinking to stand out from the competition. And though these take place in the real analog world, by implementing digital technologies into your events and activations – and through them offering an unforgettable and seamless experience for your audience – your company will be able to distinguish itself from its rivals and attain its marketing goals.
The more basic pre- and in-event activations can include an event website and 2D and 3D animations, through to e-invites, and registration systems for exhibition and conferences (including hardware, software, mobile apps, and technical staff), as well as accreditation software and support services. Other technologies available to enhance events include more complex event apps (incorporating registration, voting, surveys, floor plans and more), footfall and attendee behavior reporting and analytics, and touchscreens (hardware and software).
Yet further enhanced digital displays for events and activations include virtual reality (VR) and augmented reality (AR) technologies, photo booths, 360° bullet-time rings (capturing 3D still or video imagery from every angle), interactive games (including projections, simulators, consoles, etc), projection mapping, 3D printing, robotics and more. Whatever you need or can conceive to help your event or activation stand out, the technology is there to assist in reaching your marketing goals.