INSIGHTS
The Benefits of Projection Mapping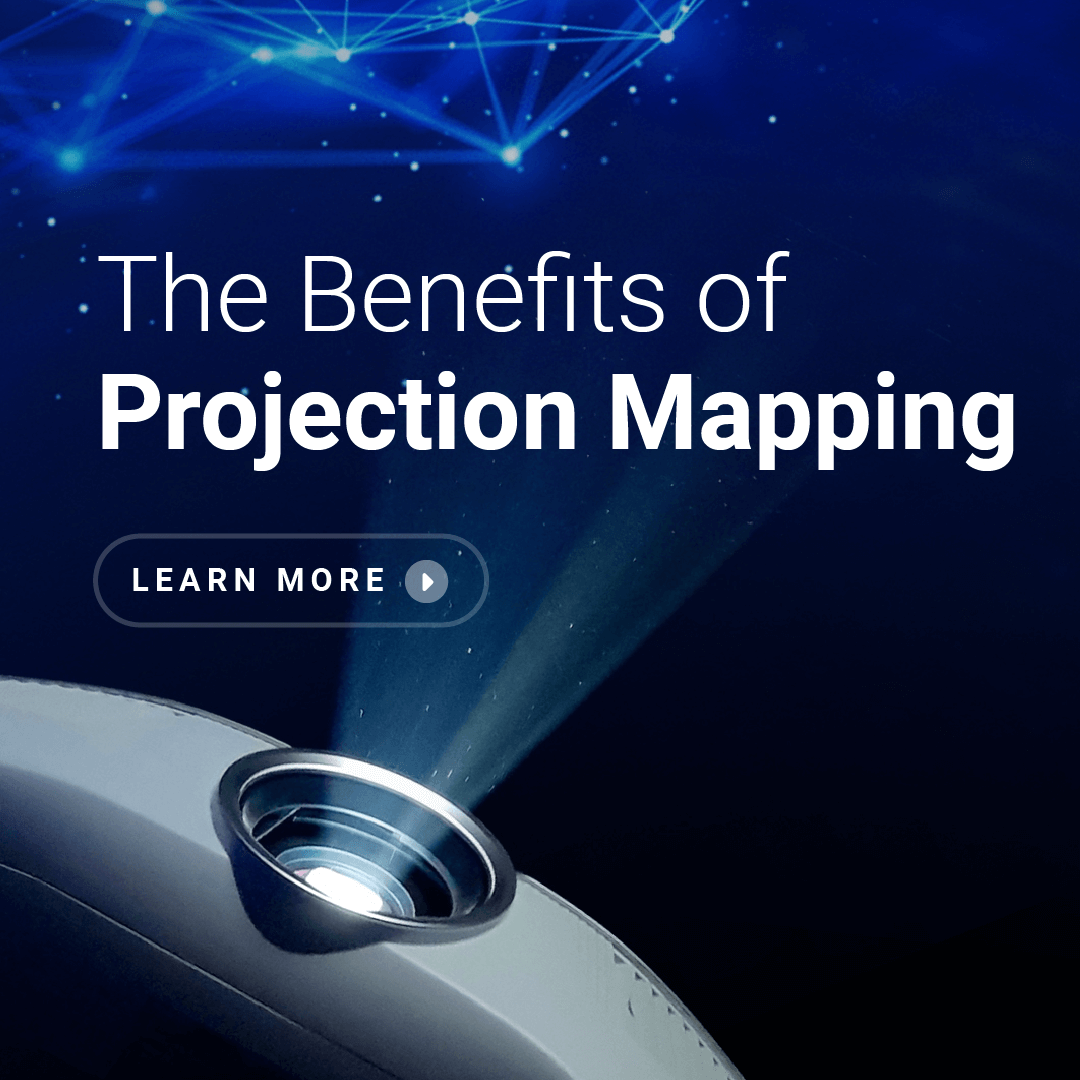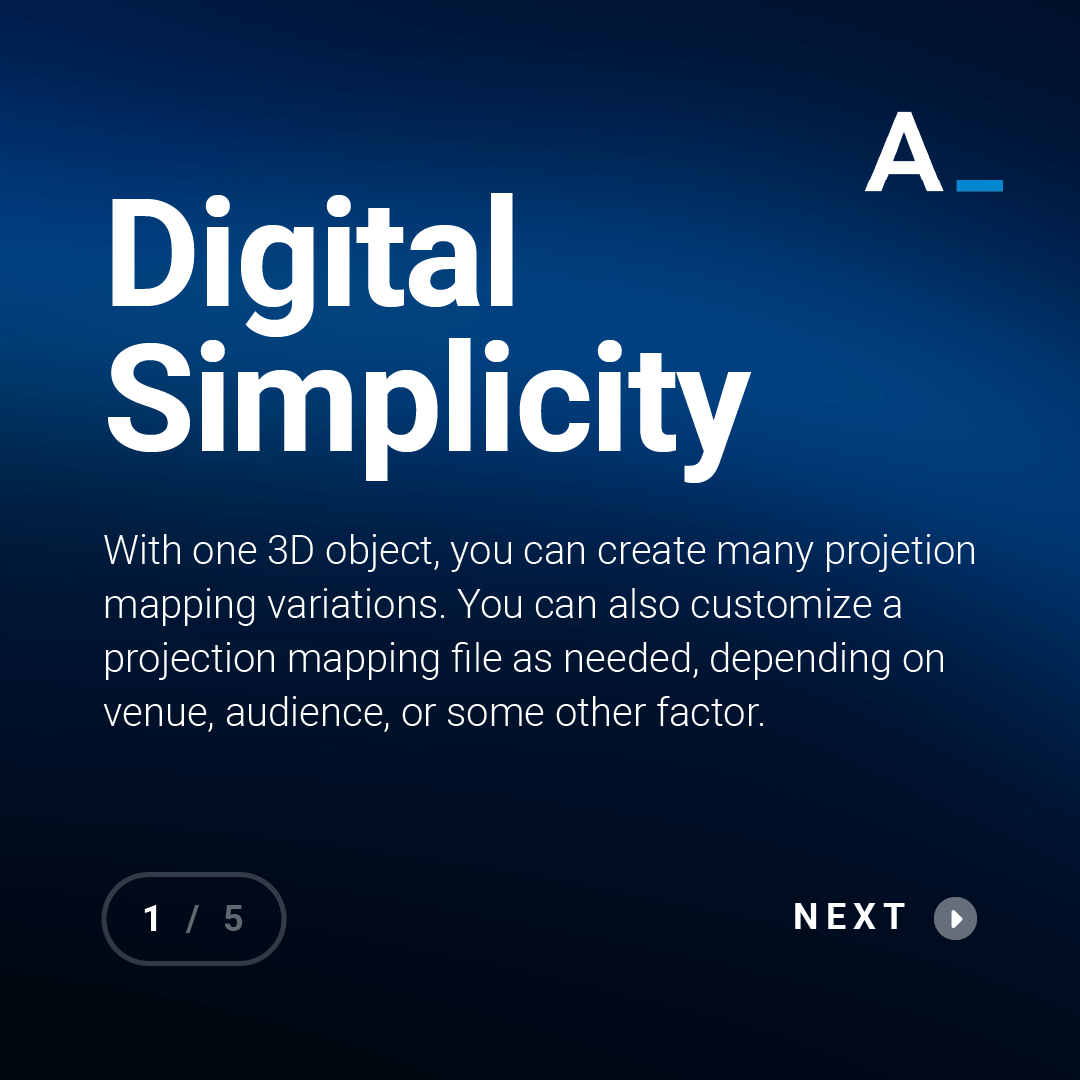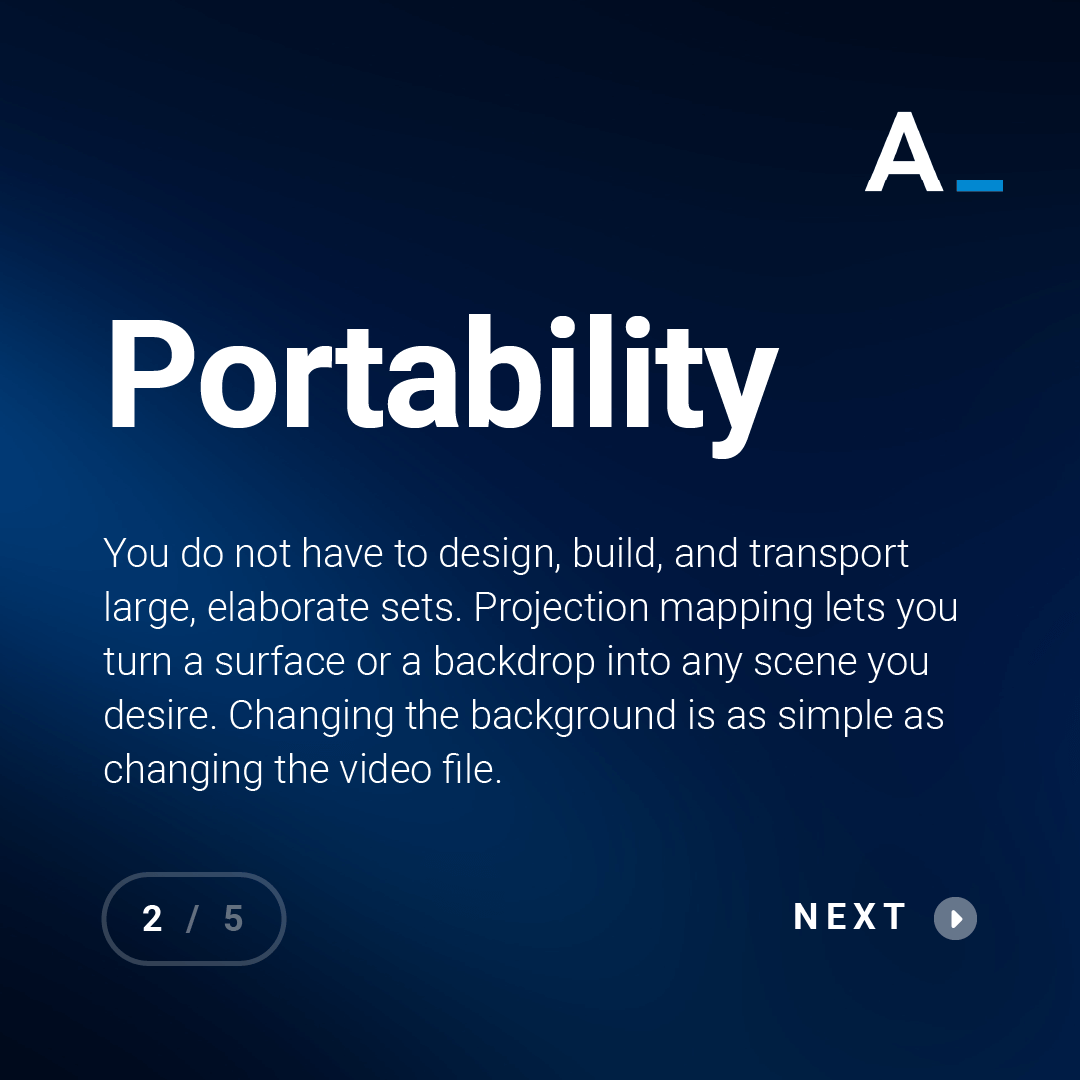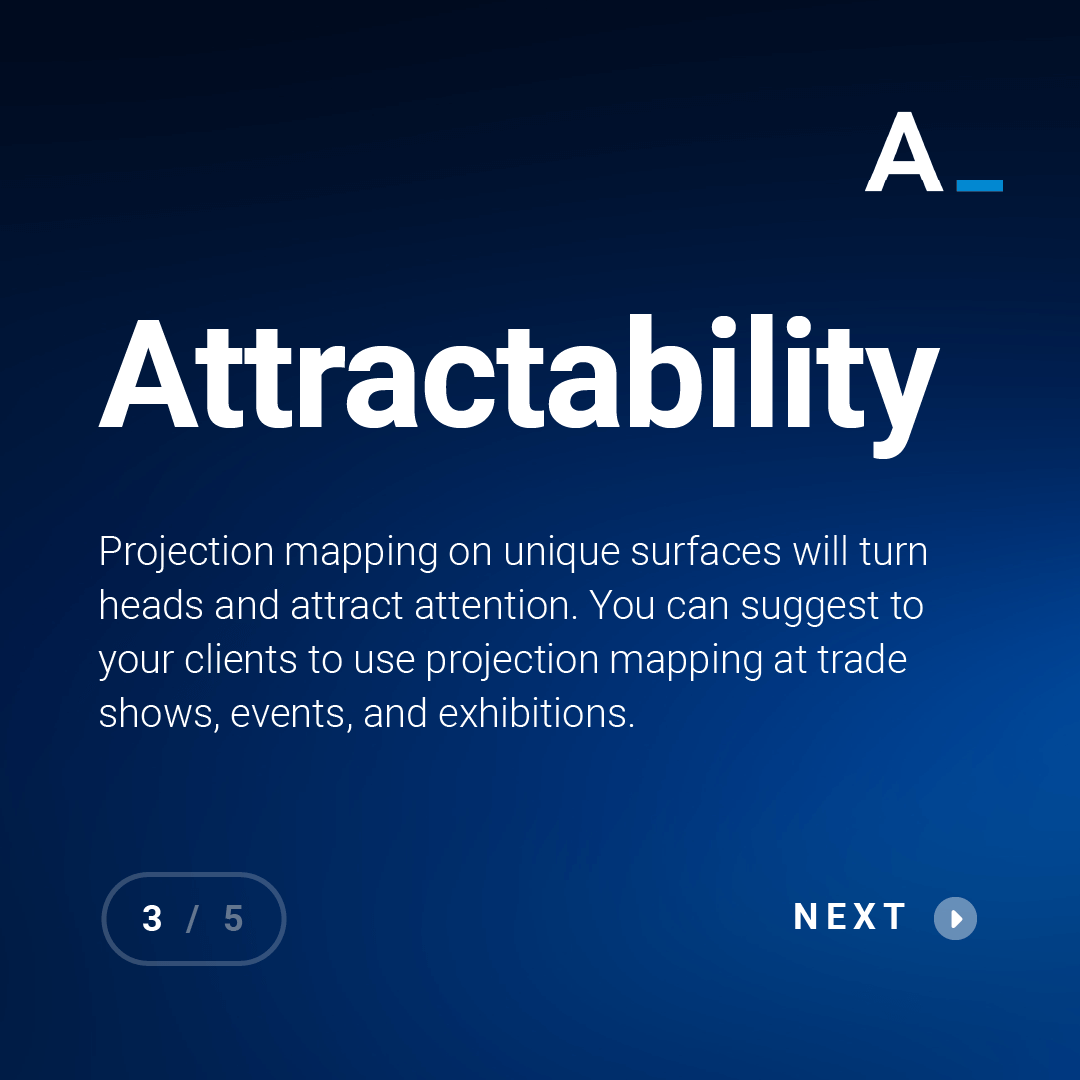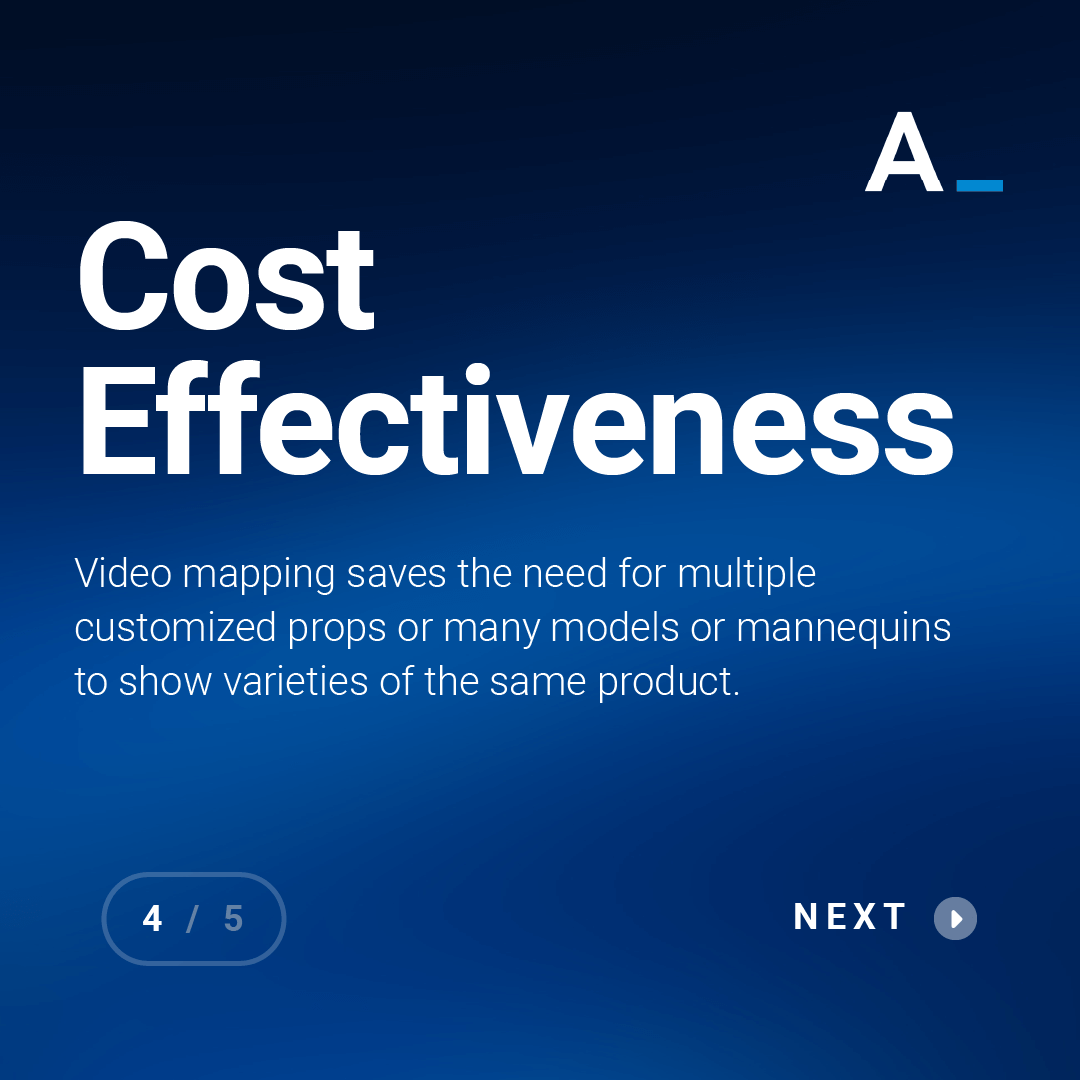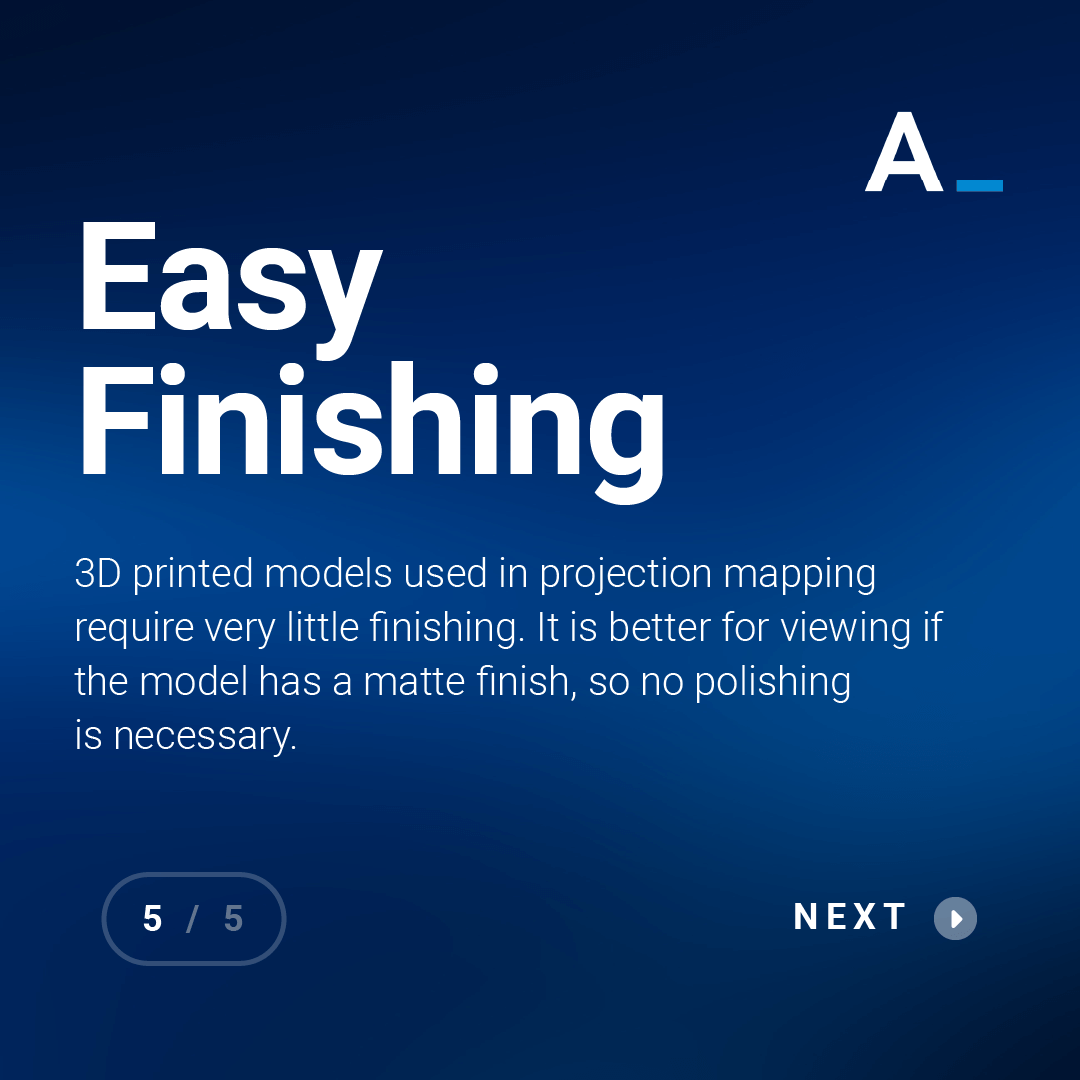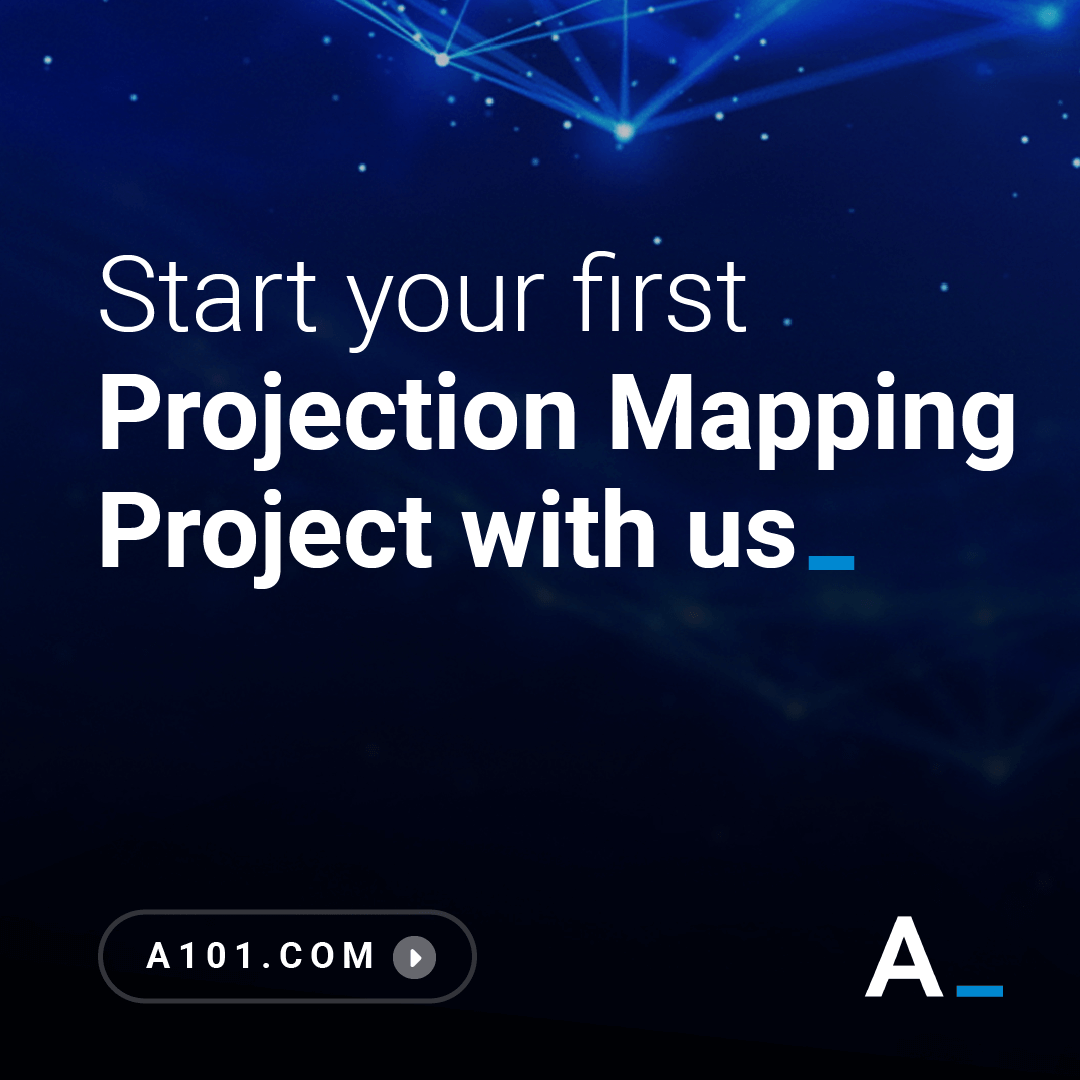 Besides the attention-getting wow-factor, the display technology packs additional benefits as well.
Digital Simplicity
With one 3D object, you can create many projection mapping variations. You can also customize a projection mapping file as needed, depending on venue, audience, or some other factor.
Portability
You do not have to design, build, and transport large, elaborate sets. Projection mapping lets you turn a surface or a backdrop into any scene you desire. Changing the background is as simple as changing the video file.
Attractability
Projection mapping on unique surfaces will turn heads and attract attention. You can suggest to your clients to use projection mapping at trade shows, events, and exhibitions.
Cost Effectiveness
Video mapping saves the need for multiple customized props or many models or mannequins to show varieties of the same product.
Easy Finishing
3D printed models used in projection mapping require very little finishing. It is better for viewing if the model has a matte finish, so no polishing is necessary.
Start your projection mapping project with us. Contact us now.
www.A101.com