INSIGHTS
Learn to write copy that sells with these 5 proven tips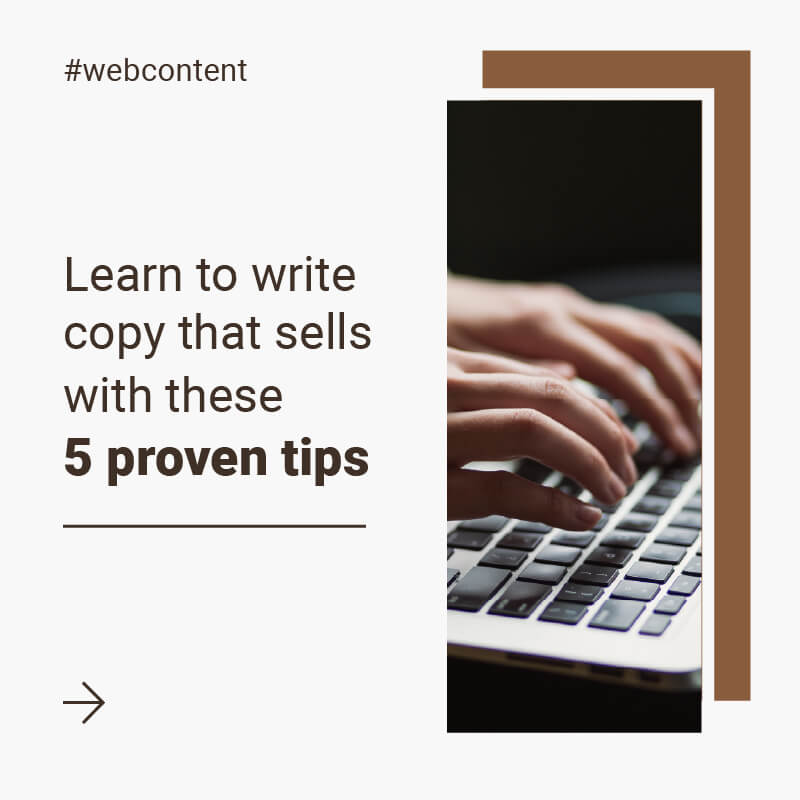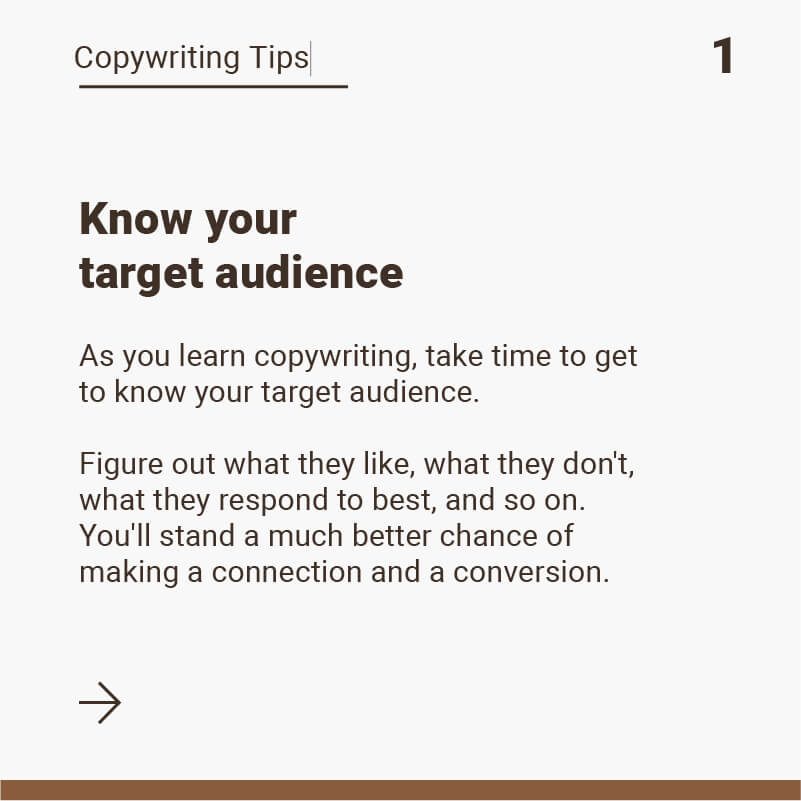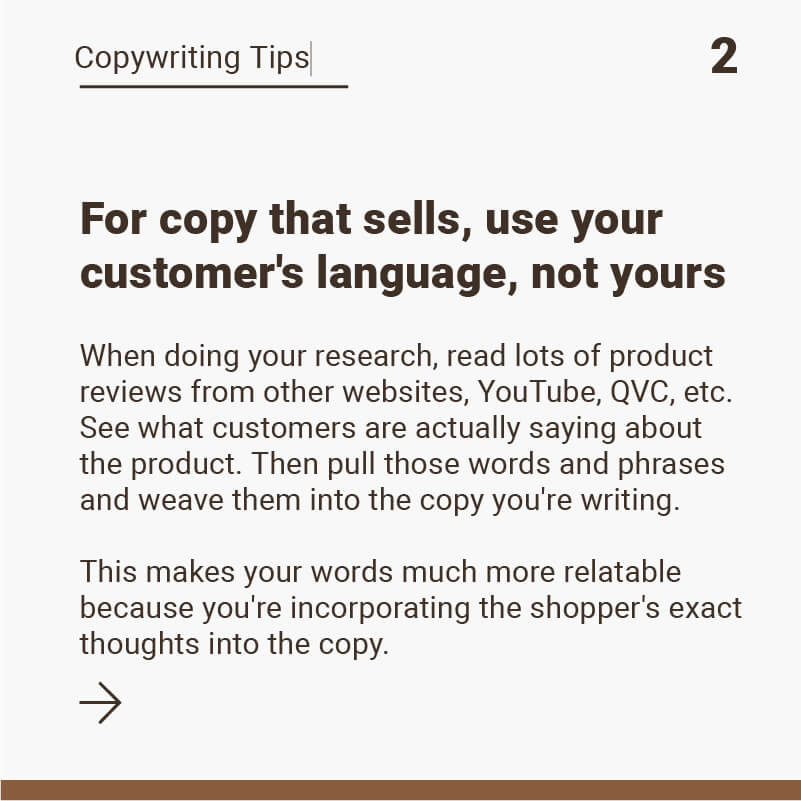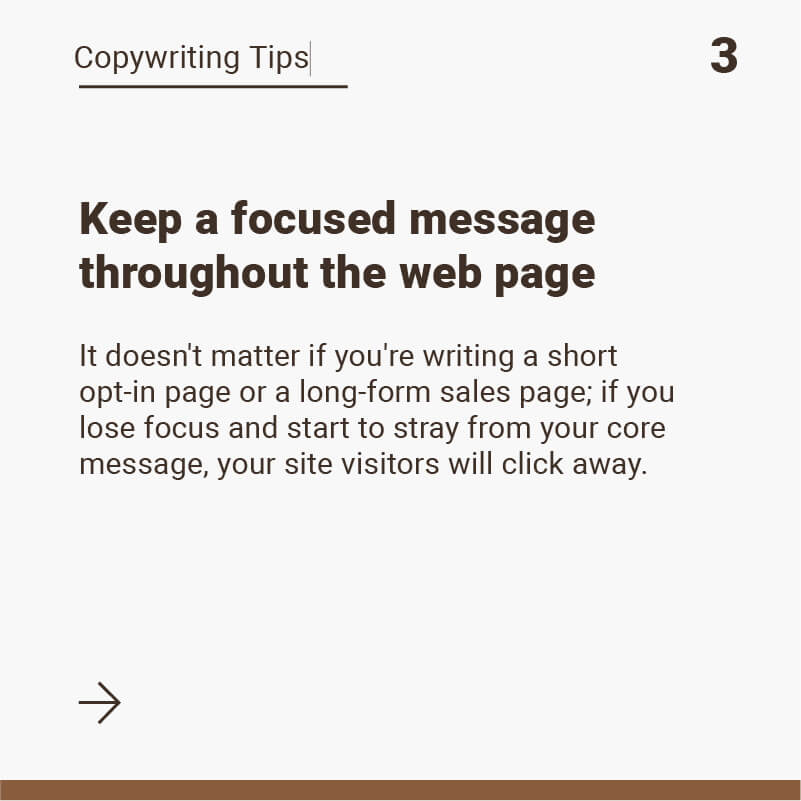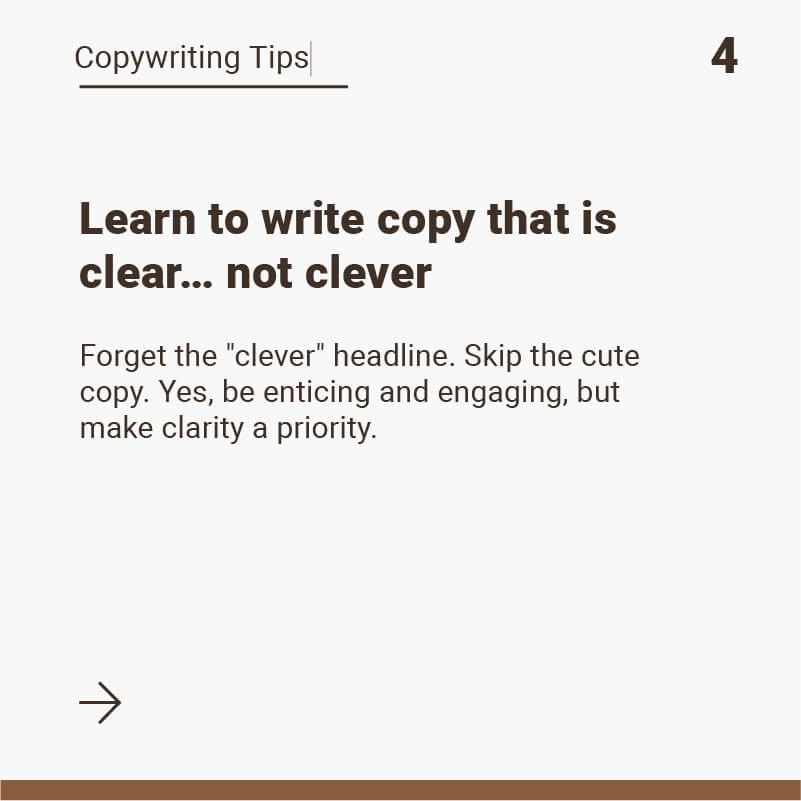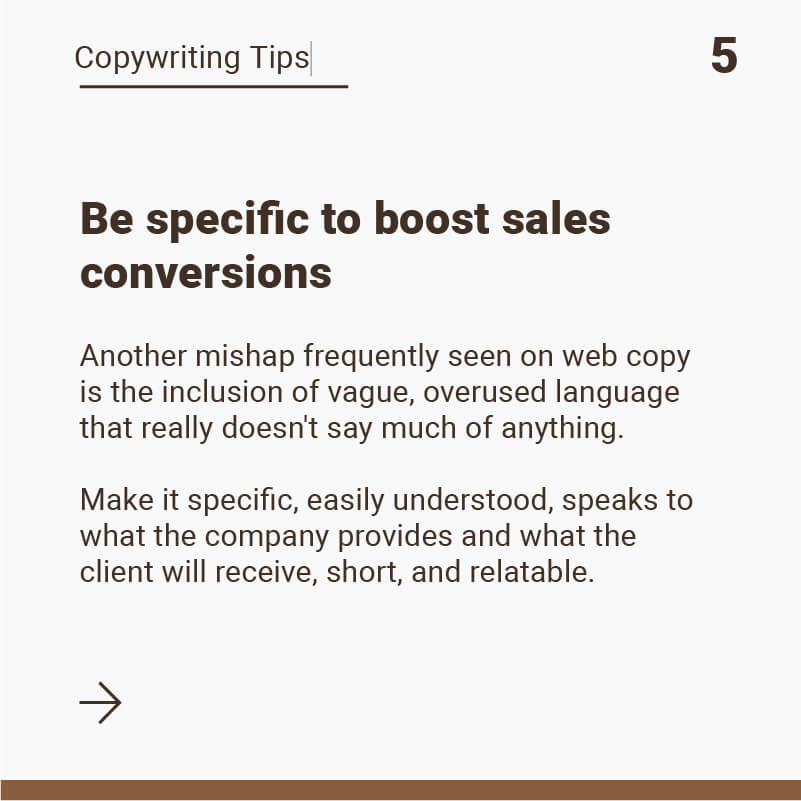 Master the skill of writing online copy that boosts sales and conversions with these critical steps.
1. Know your target audience
As you learn copywriting, take time to get to know your target audience. Figure out what they like, what they don't, what they respond to best, and so on. You'll stand a much better chance of making a connection and a conversion.

2. For copy that sells, use your customer's language, not yours
When doing your research, read lots of product reviews from other websites, YouTube, QVC, etc. See what customers are actually saying about the product. Then pull those words and phrases and weave them into the copy you're writing. This makes your words much more relatable because you're incorporating the shopper's exact thoughts into the copy.

3. Keep a focused message throughout the web page
It doesn't matter if you're writing short opt-in page or a long-form sales page; if you lose focus and start to stray from your core message, your site visitors will click away.

4. Learn to write copy that is clear… not clever
Forget the "clever" headline. Skip the cute copy. Yes, be enticing and engaging, but make clarity a priority.

5. Be specific to boost sales conversions
Another mishap frequently seen on web copy is the inclusion of vague, overused language that really doesn't say much of anything. Make it specific, easily understood, speaks to what the company provides and what the client will receive, short and relatable.
Taking the time to establish these 5 critical steps as you learn to write copy (or improve the performance of your copywriting skills) can give you the platform you need to build a page that entices, engages, and earns you more!