INSIGHTS
Benefits of Augmented Reality in Retail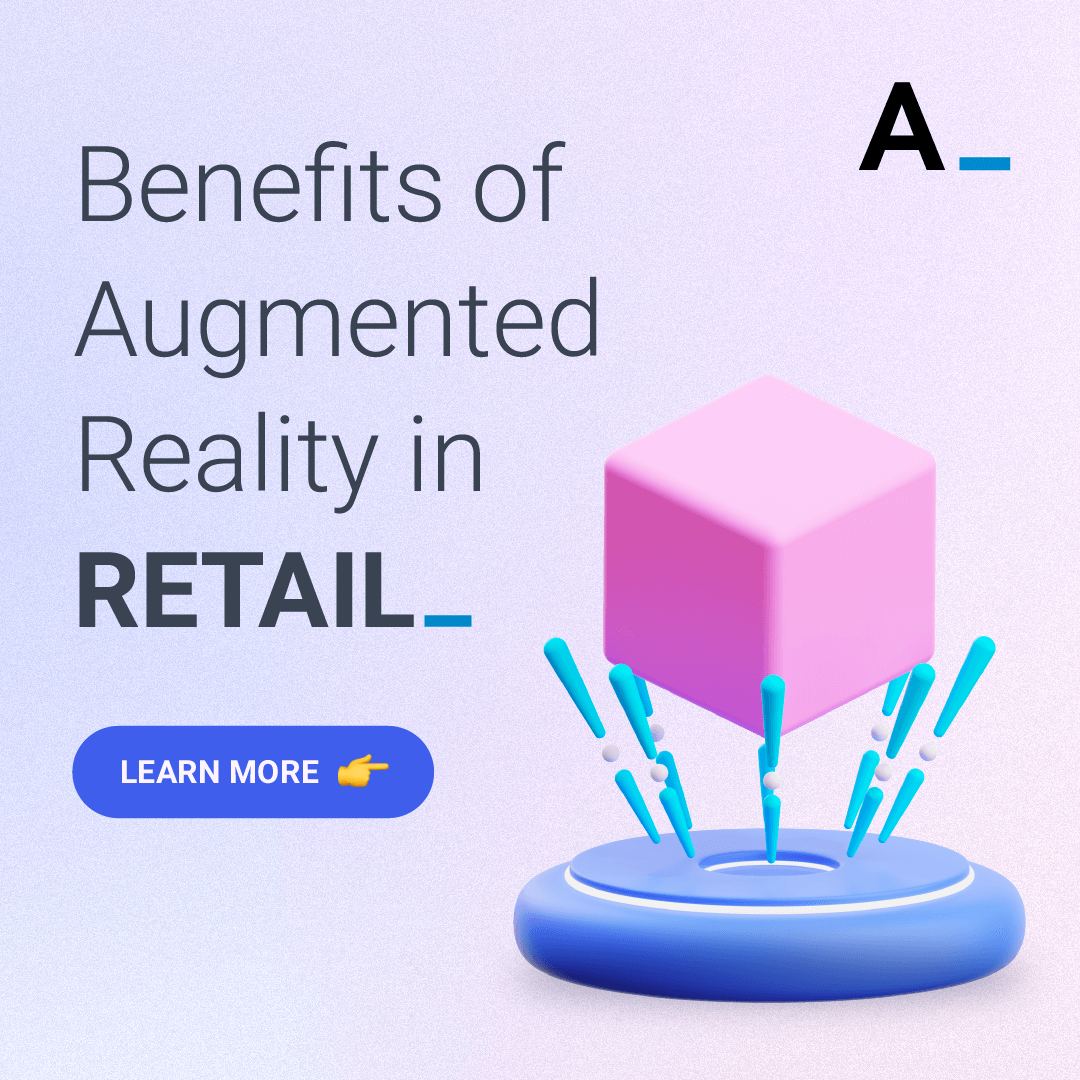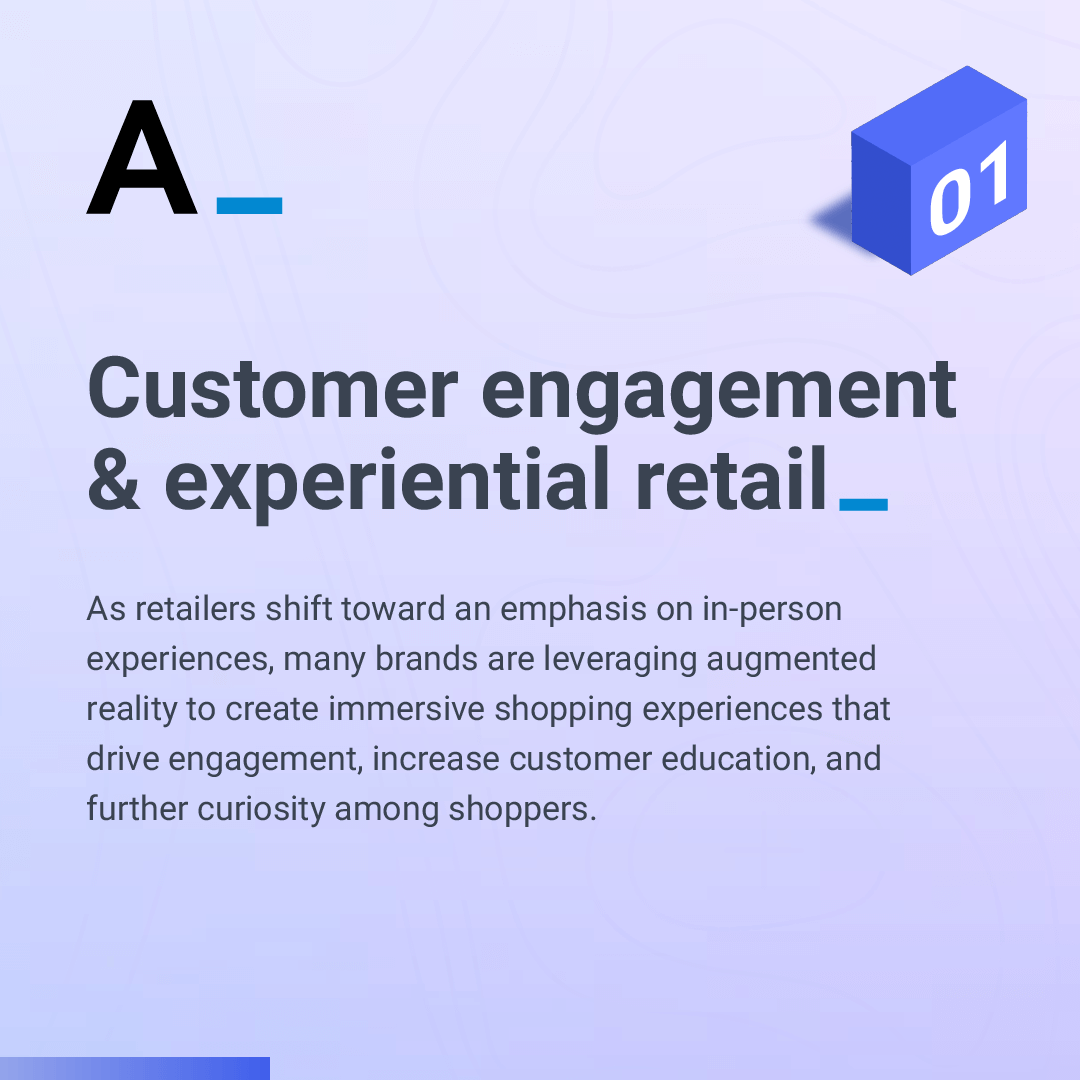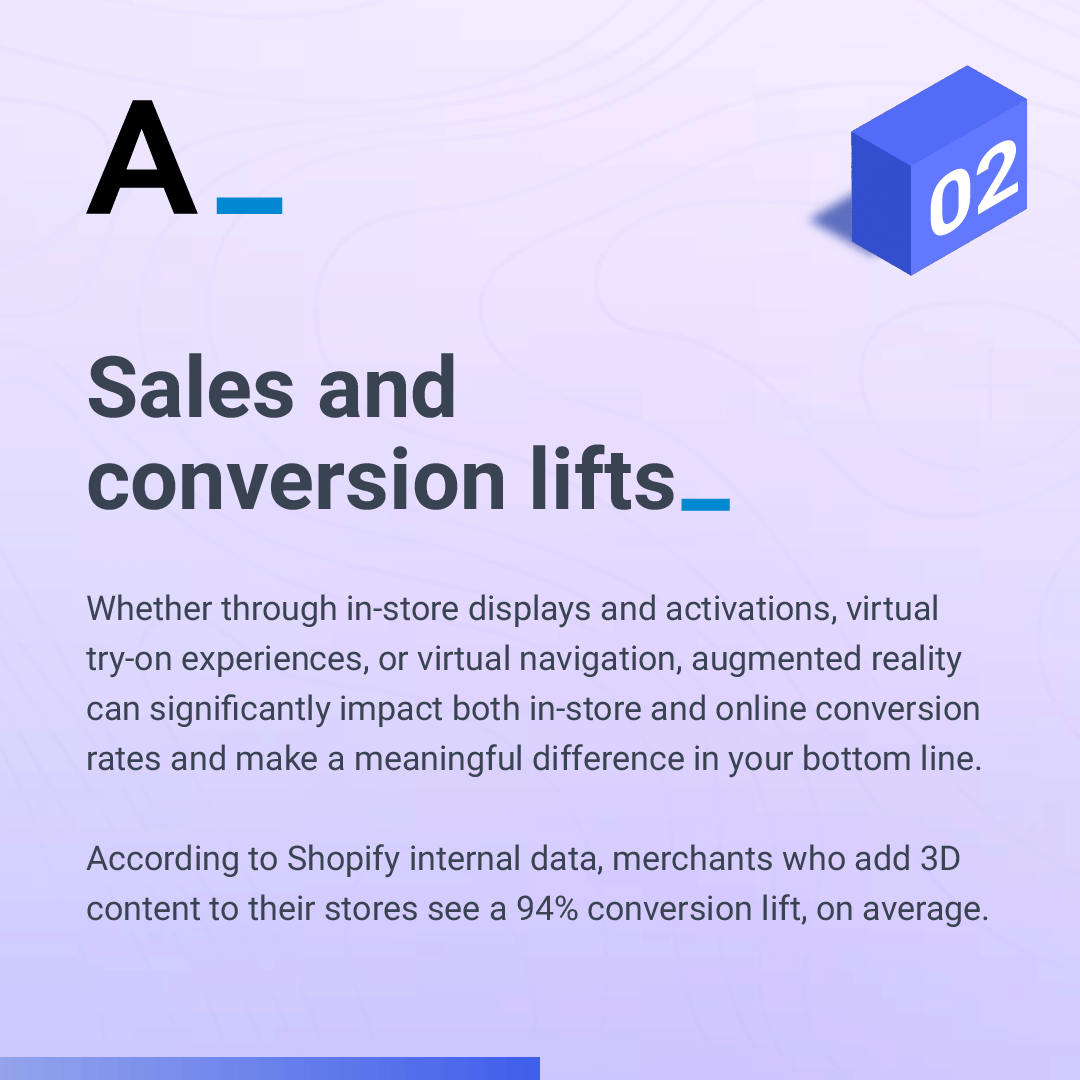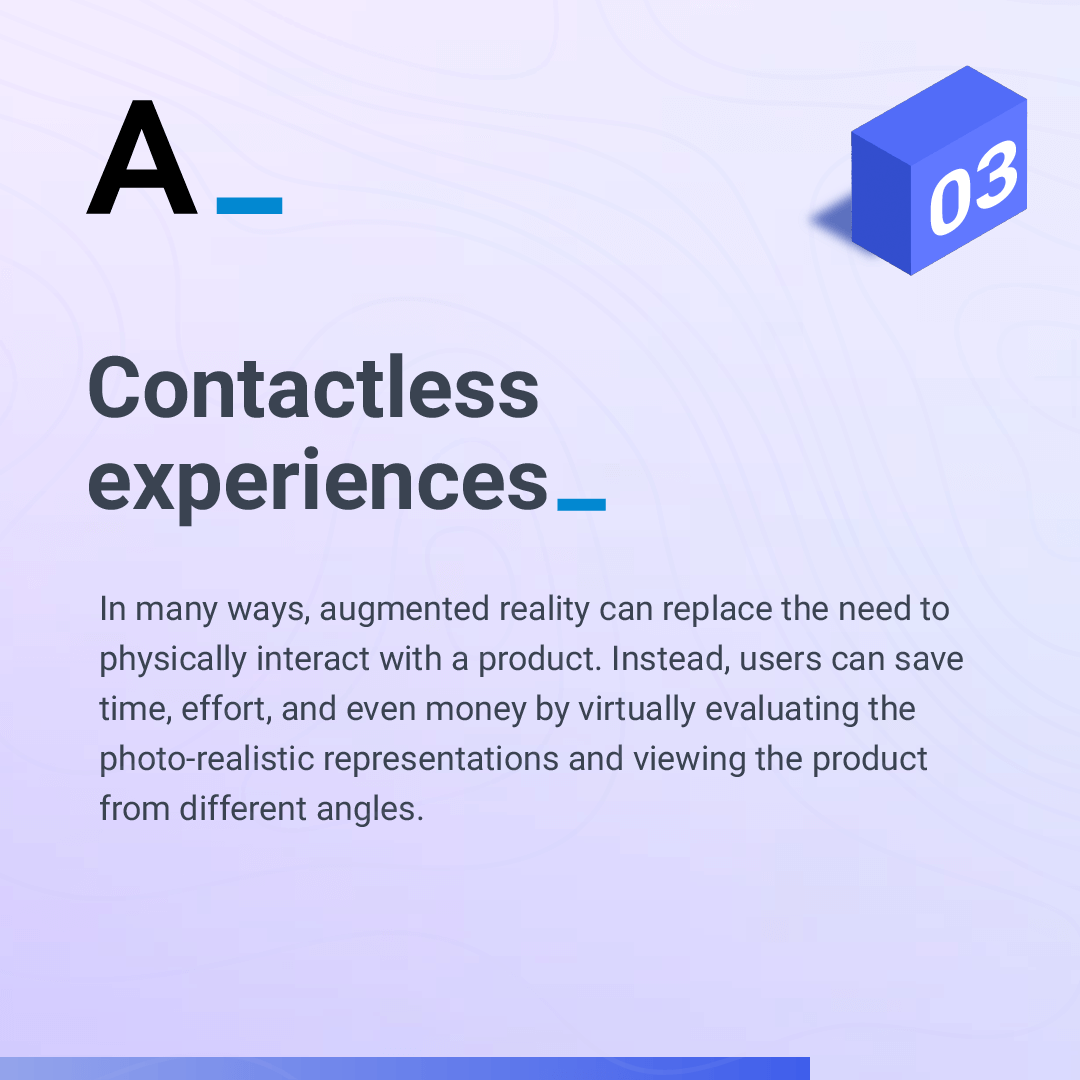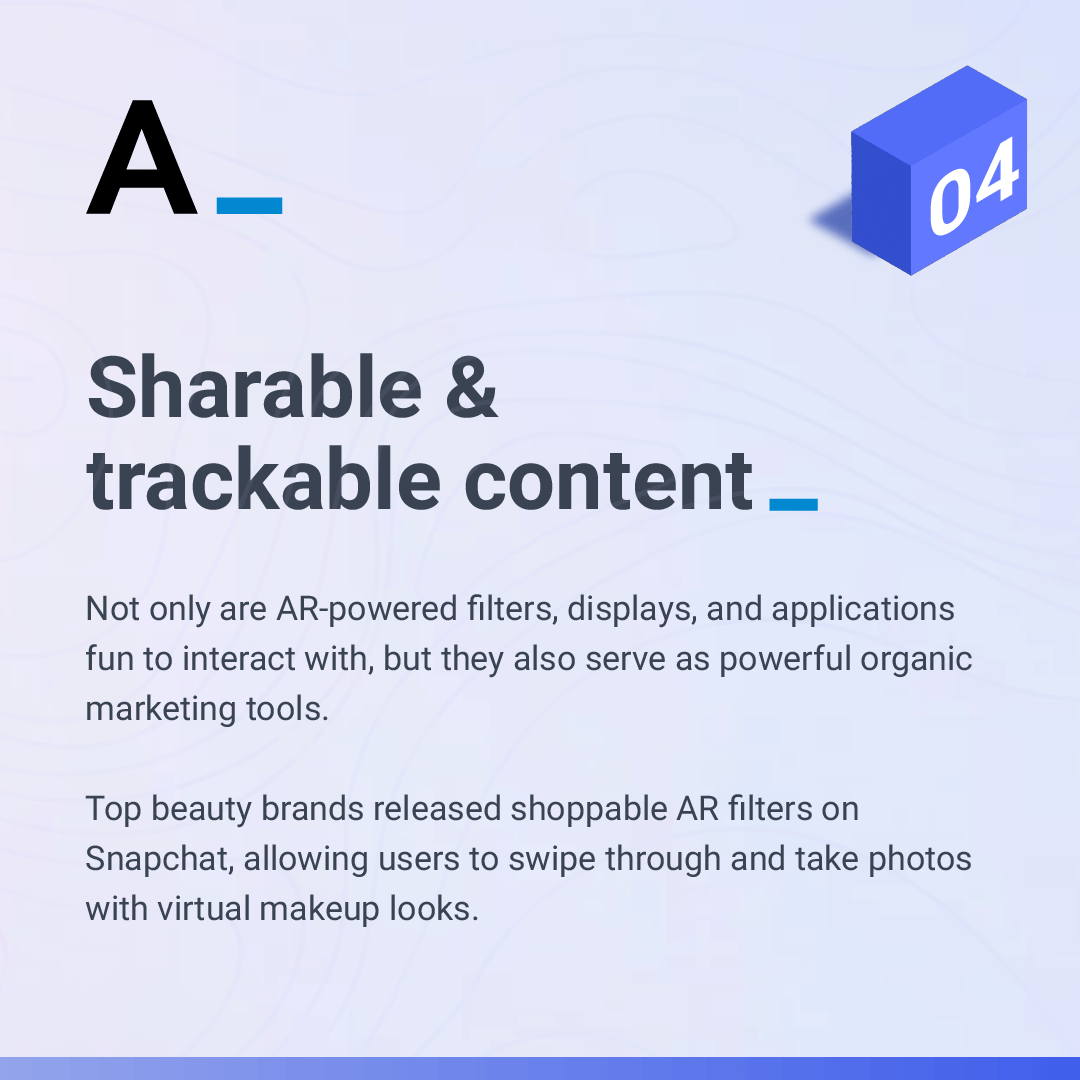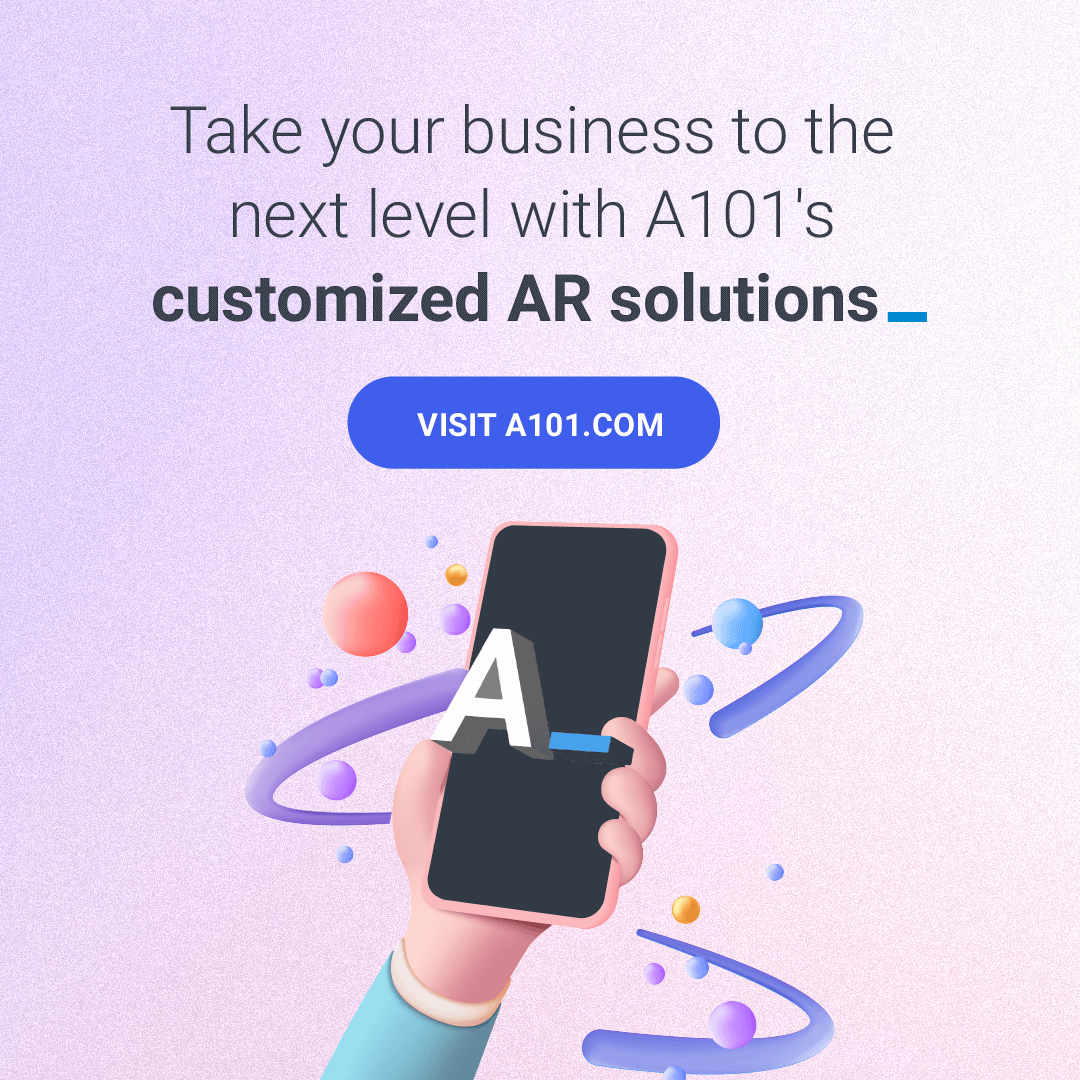 AR can be used to enhance the shopping experience by providing customers with an interactive and personalized way of engaging with products. Here are some of the benefits of using AR in retail:
1. Customer engagement and experiential retail
As retailers shift toward an emphasis on in-person experiences, many brands are leveraging augmented reality to create immersive shopping experiences that drive engagement, increase customer education, and further curiosity among shoppers.
2. Sales and conversion lifts
Whether through in-store displays and activations, virtual try-on experiences, or virtual navigation, augmented reality can significantly impact both in-store and online conversion rates and make a meaningful difference in your bottom line.
According to Shopify internal data, merchants who add 3D content to their stores see a 94% conversion lift, on average.
3. Contactless experiences
In many ways, augmented reality can replace the need to physically interact with a product. Instead, users can save time, effort, and even money by virtually evaluating the photo-realistic representations and viewing the product from different angles.
4. Sharable & trackable content
Not only are AR-powered filters, displays, and applications fun to interact with, but they also serve as powerful organic marketing tools. Take Ulta Beauty's filters on Snapchat, for example.
In January 2022, Ulta released shoppable AR filters on Snapchat, allowing users to swipe through and take photos with virtual makeup looks.
Take your business to the next level with A101's customized AR solutions.
Boost customer engagement and sales with our cutting-edge technology. Let us help you stand out in the market.
Get in touch! A101.com