SIDRA Medicine Website
A hospital with the aim of going world-wide and beyond Qatar. A101 helped with refreshing the website look, and completely re-developing the entire backend into a more user-friendly interface.
This website boasts a large number of visitors, over two thousand pages on the website, and A101 delivered! Security was looked at carefully throughout this project, making sure the website is extremely secure in both the development phase, and post going live with additional security.
Visit Sidra at sidra.org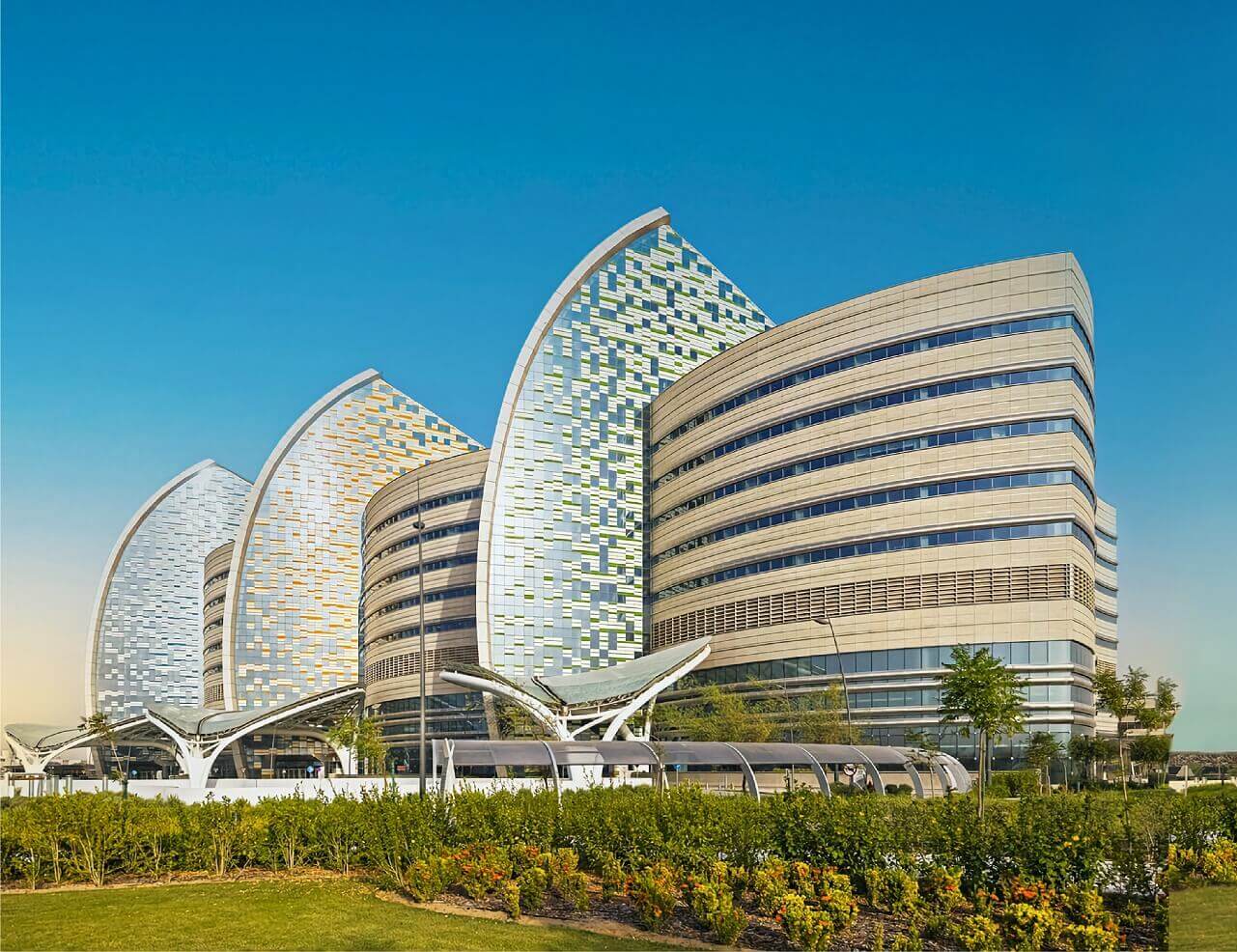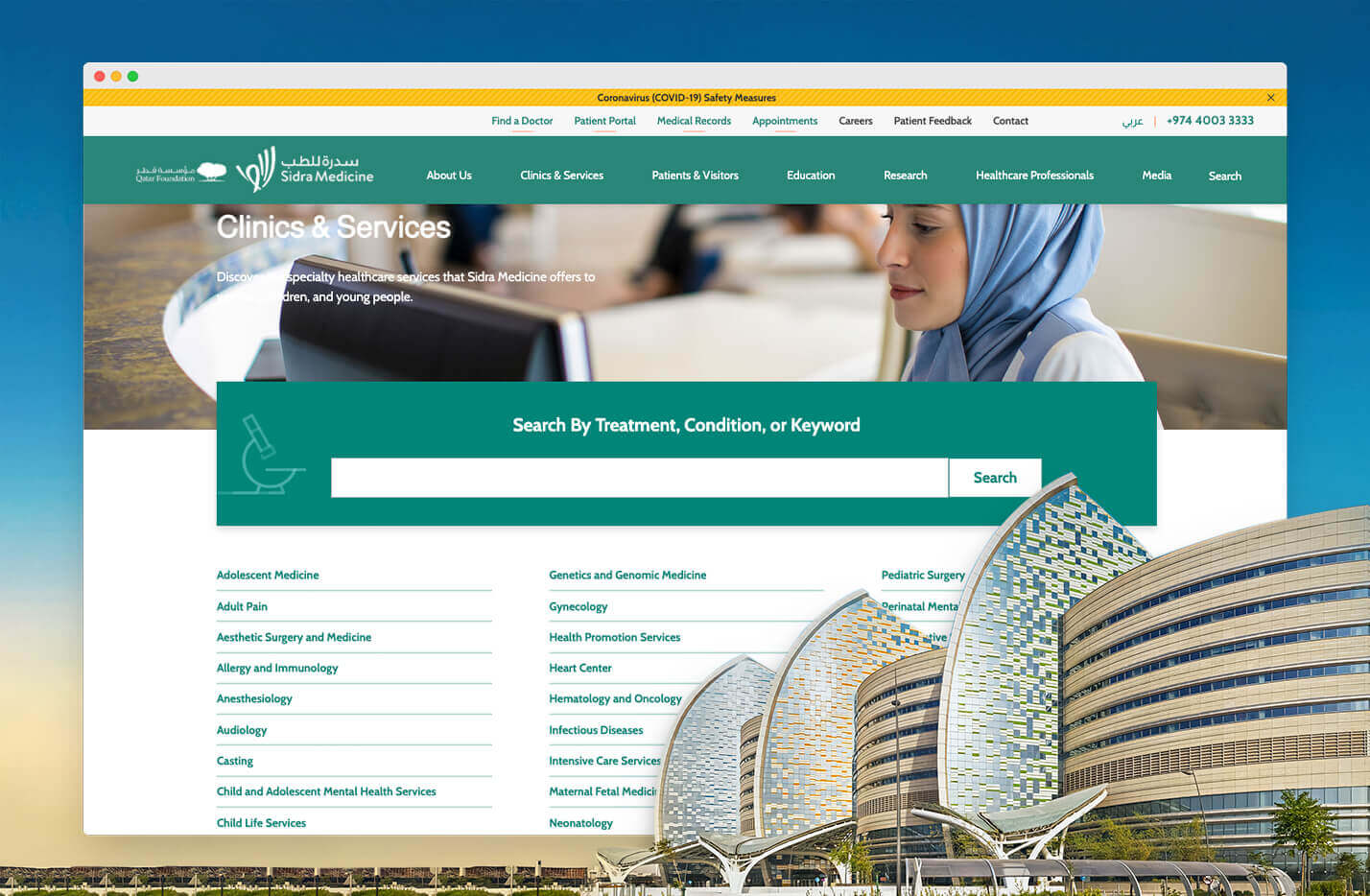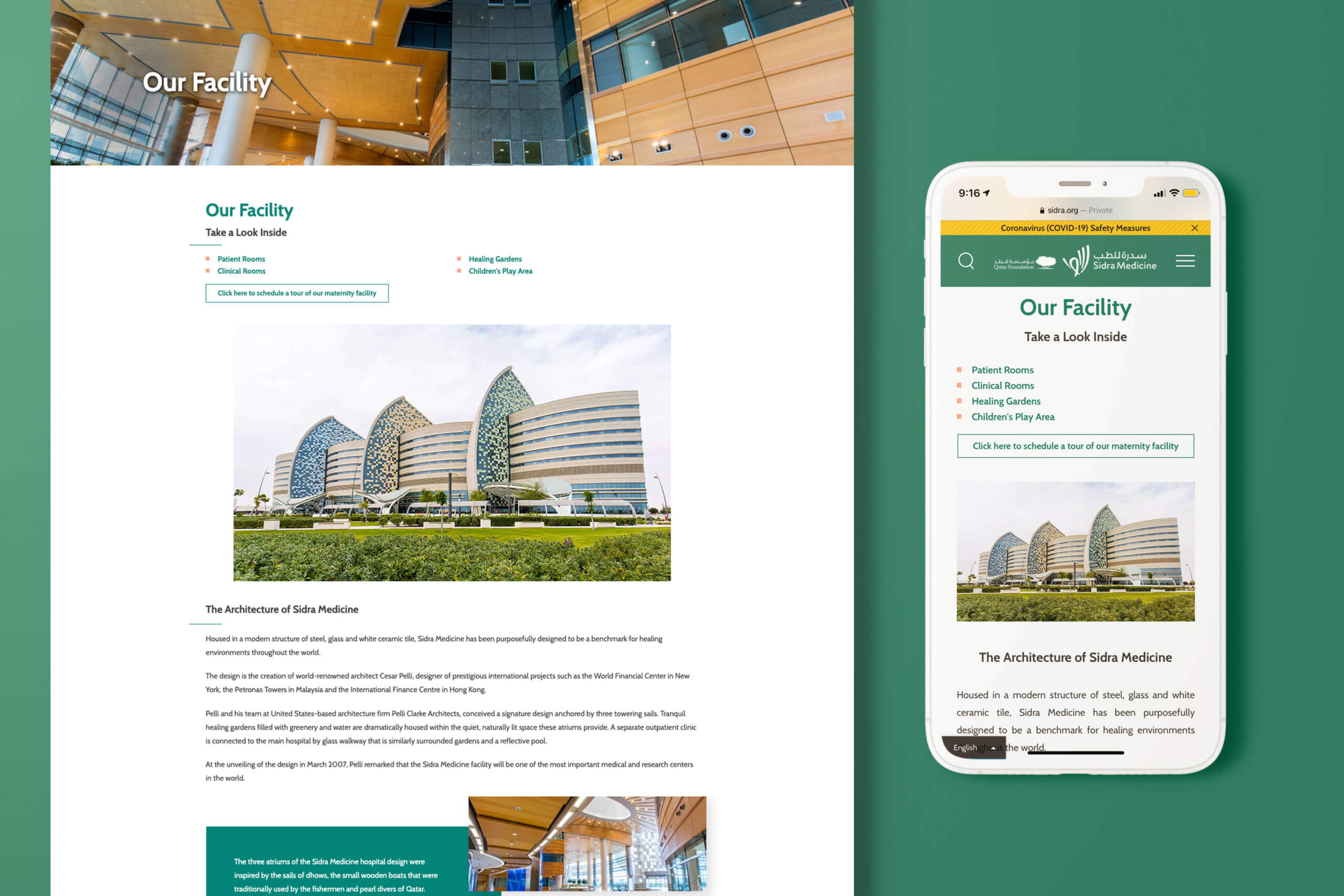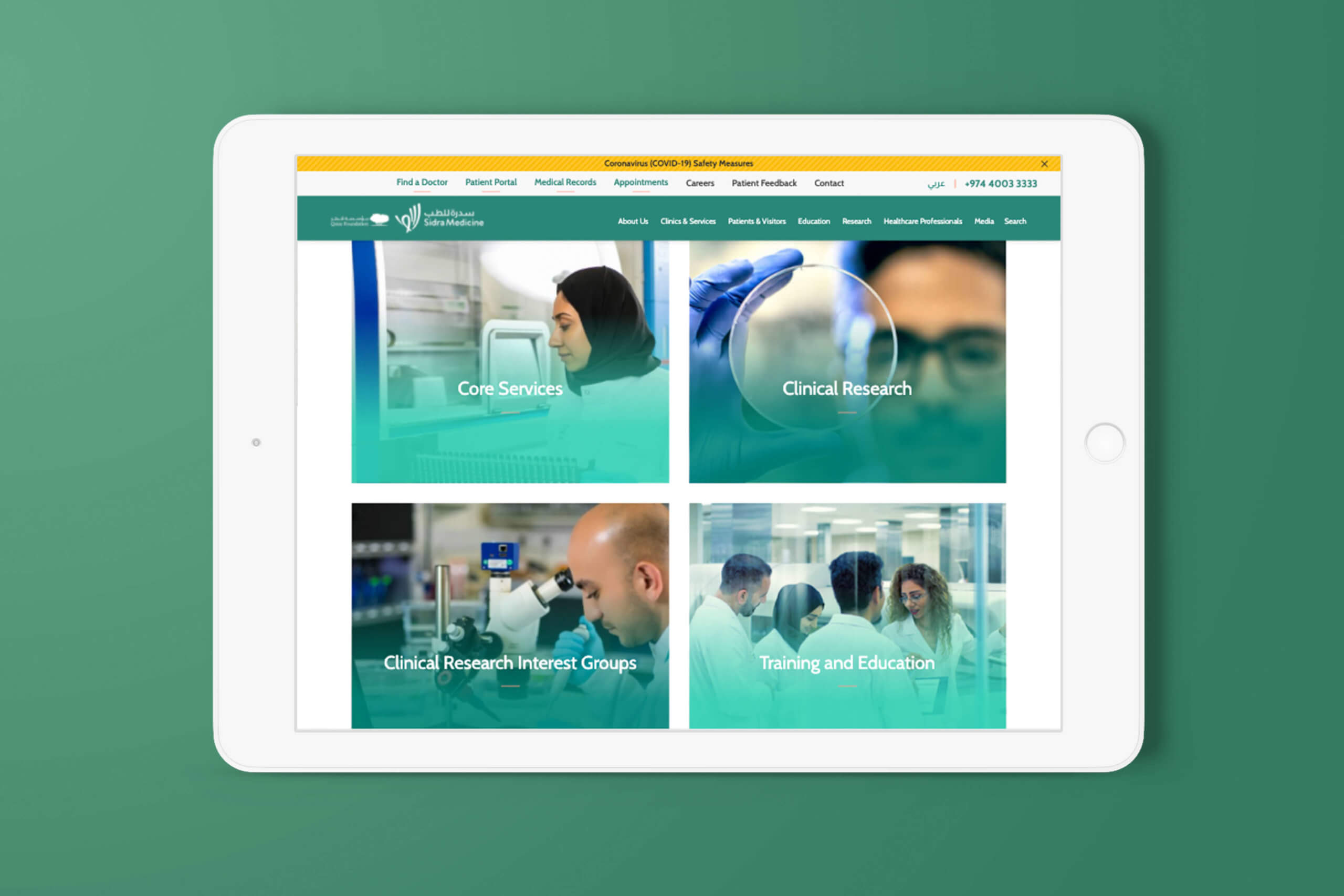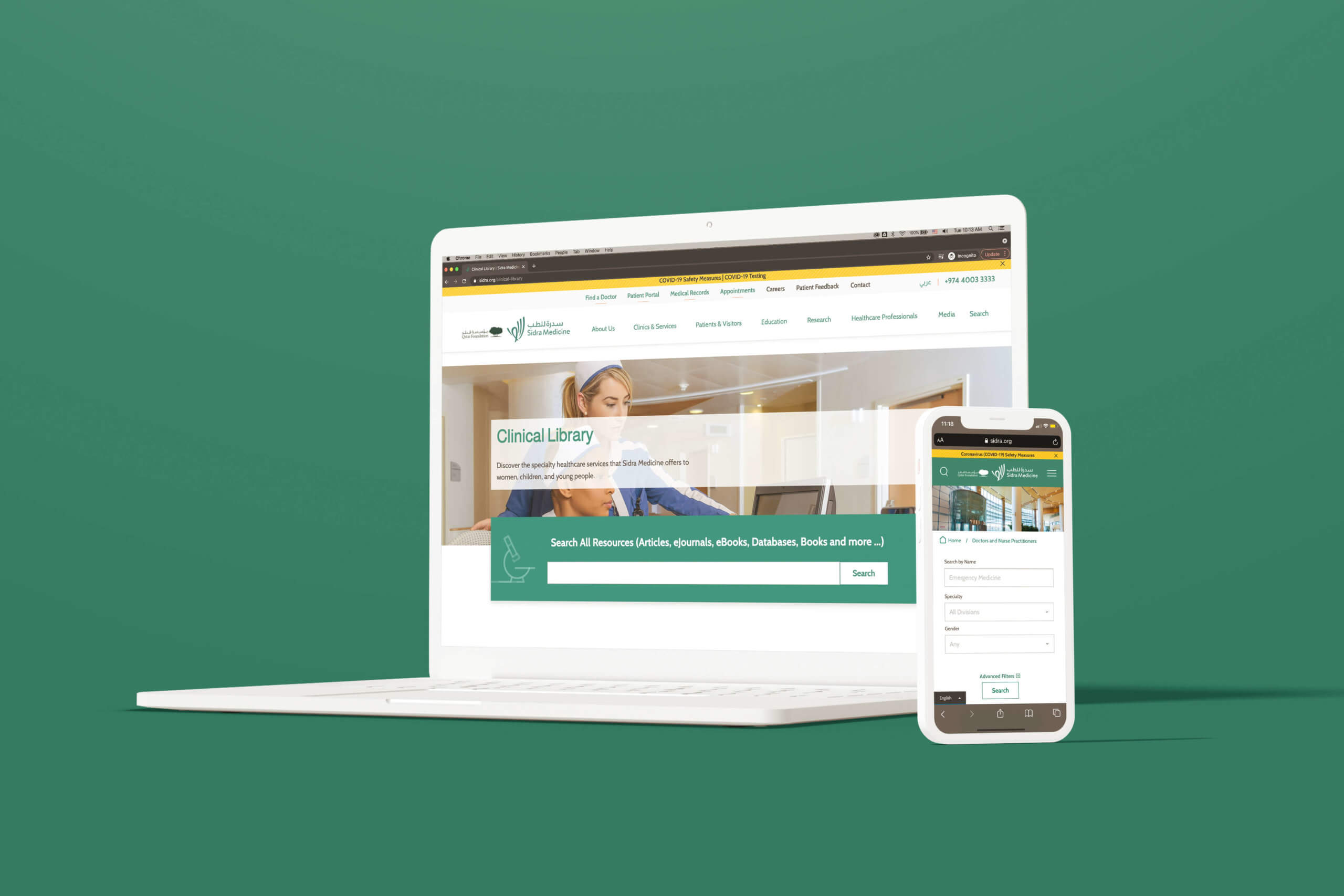 BACK TO PROJECTS