QATAR BRITISH BUSINESS FORUM Website
Qatar British Business Forum needed a Website. As a nonprofit organization, it needed to display events and allow members to join as part of their forum.
A101 created a completely new platform, with a built-in system to allow for new members to join, a bespoke dashboard for the QBBF staff to manage the platform, their members and more.
Visit QBBF at qbbf.com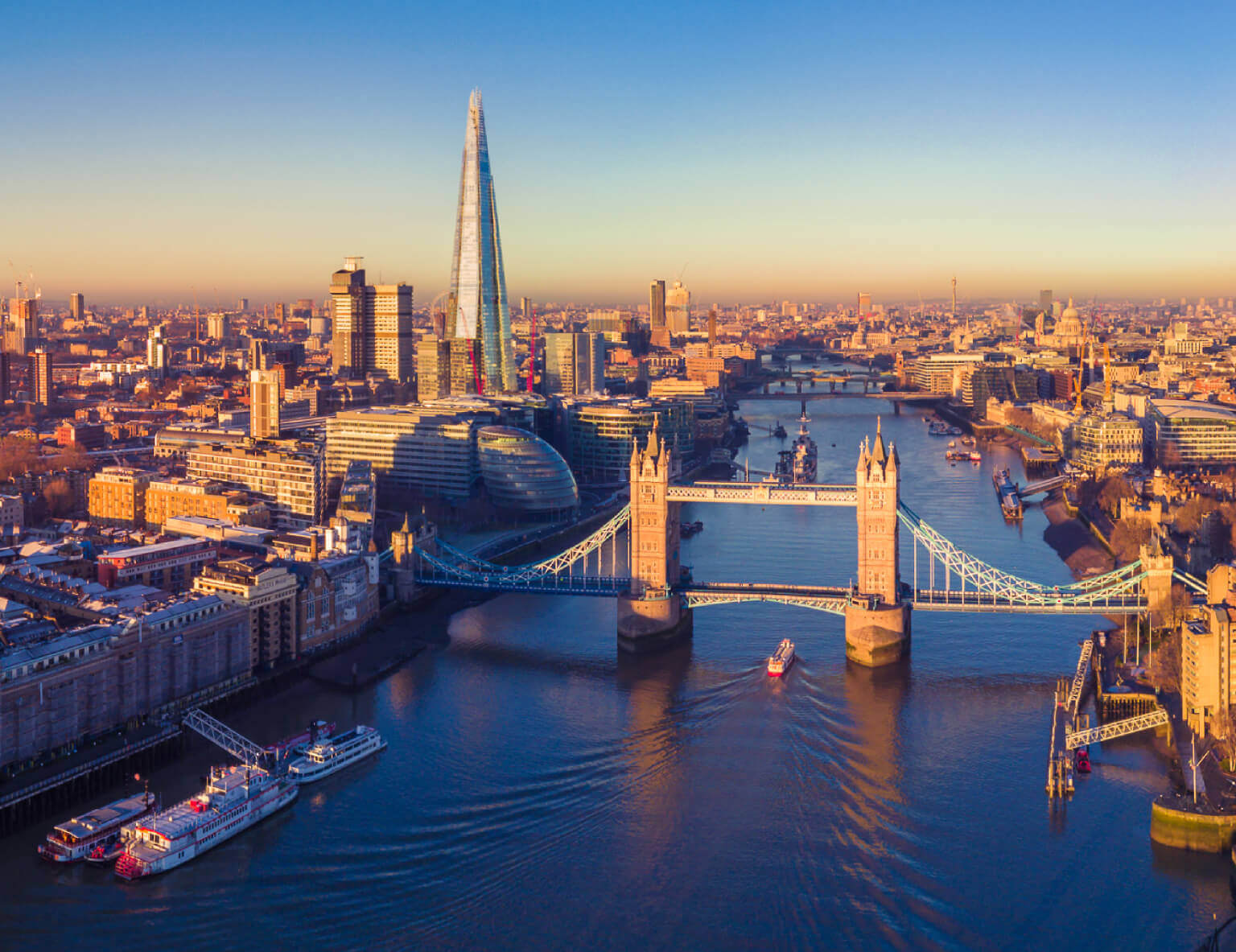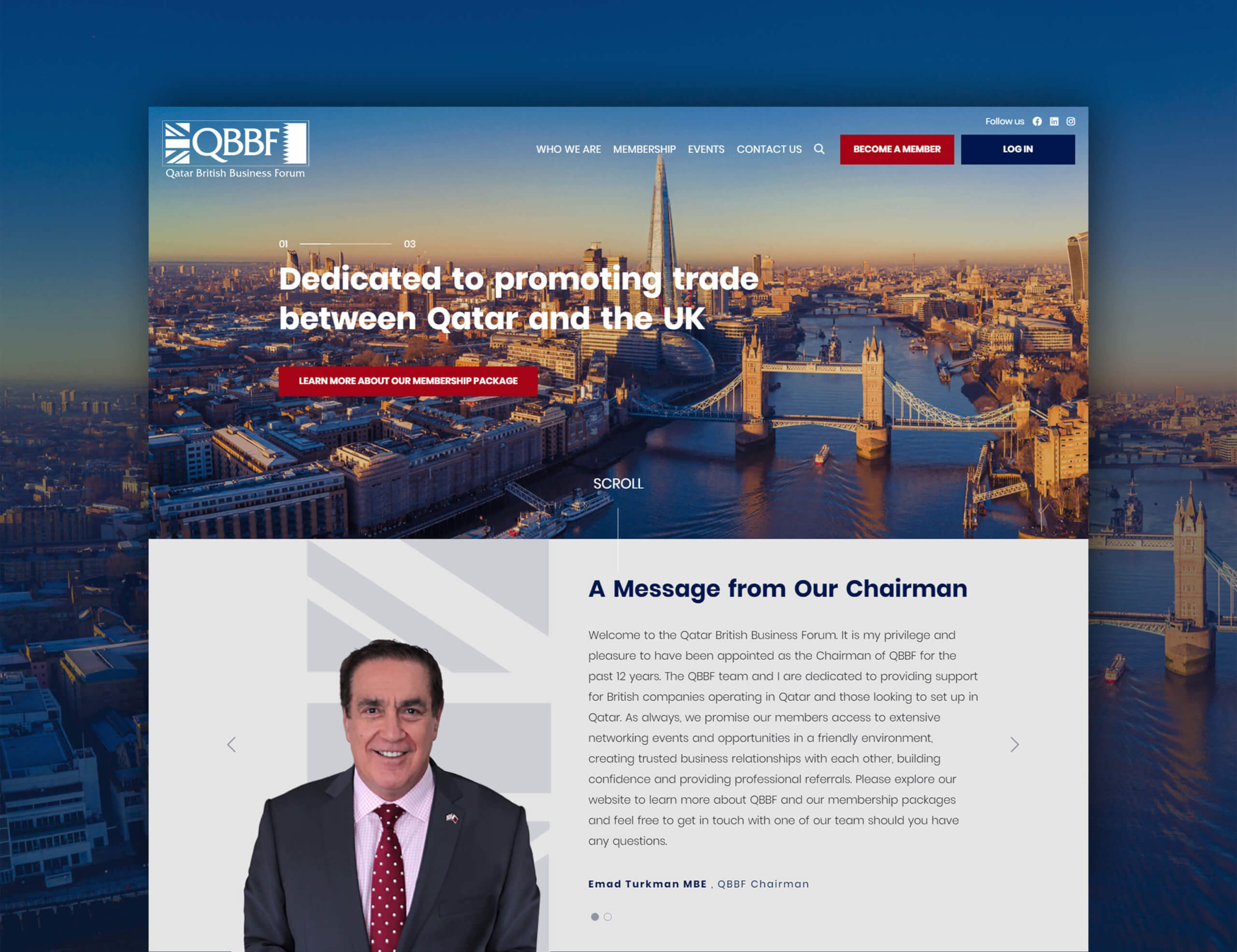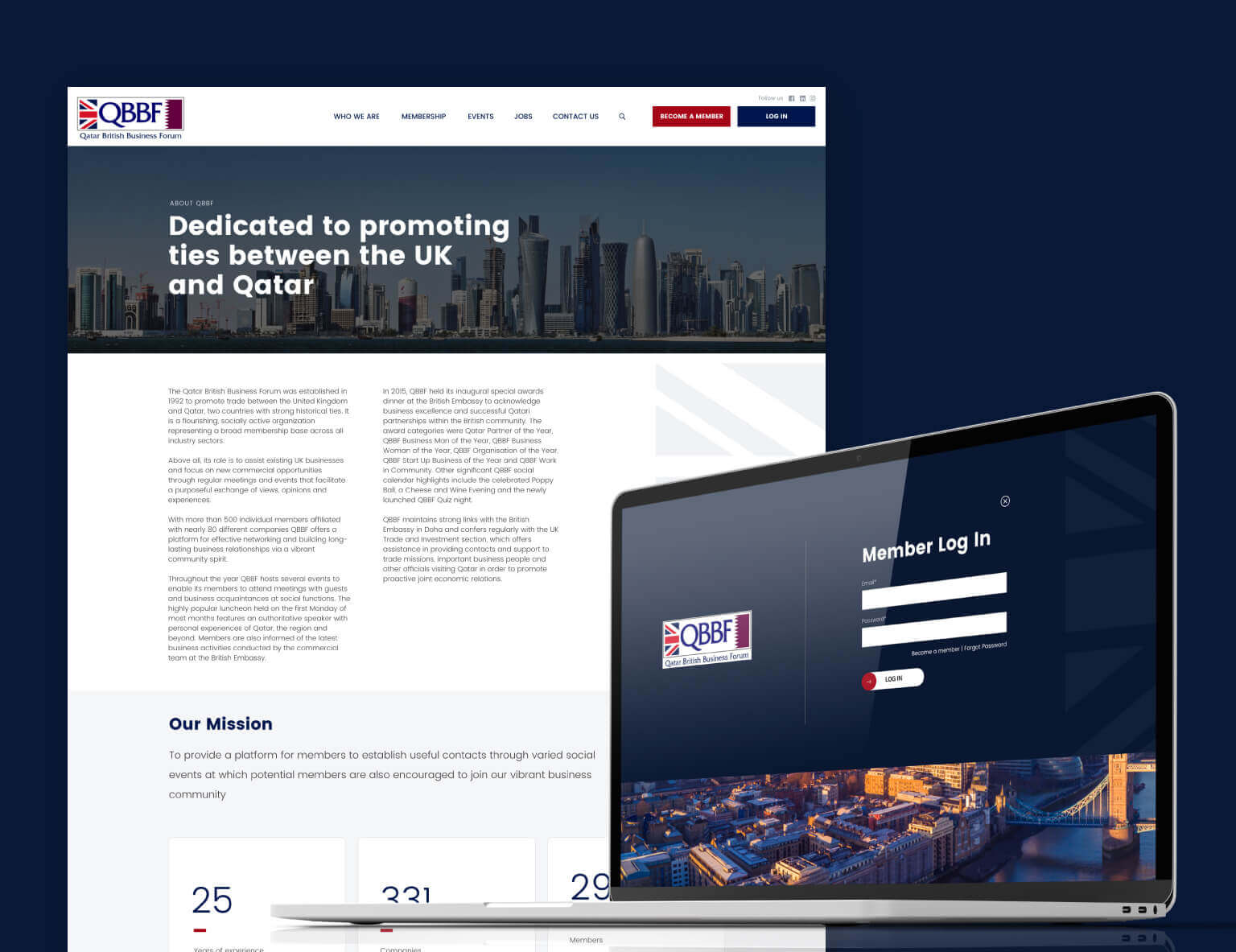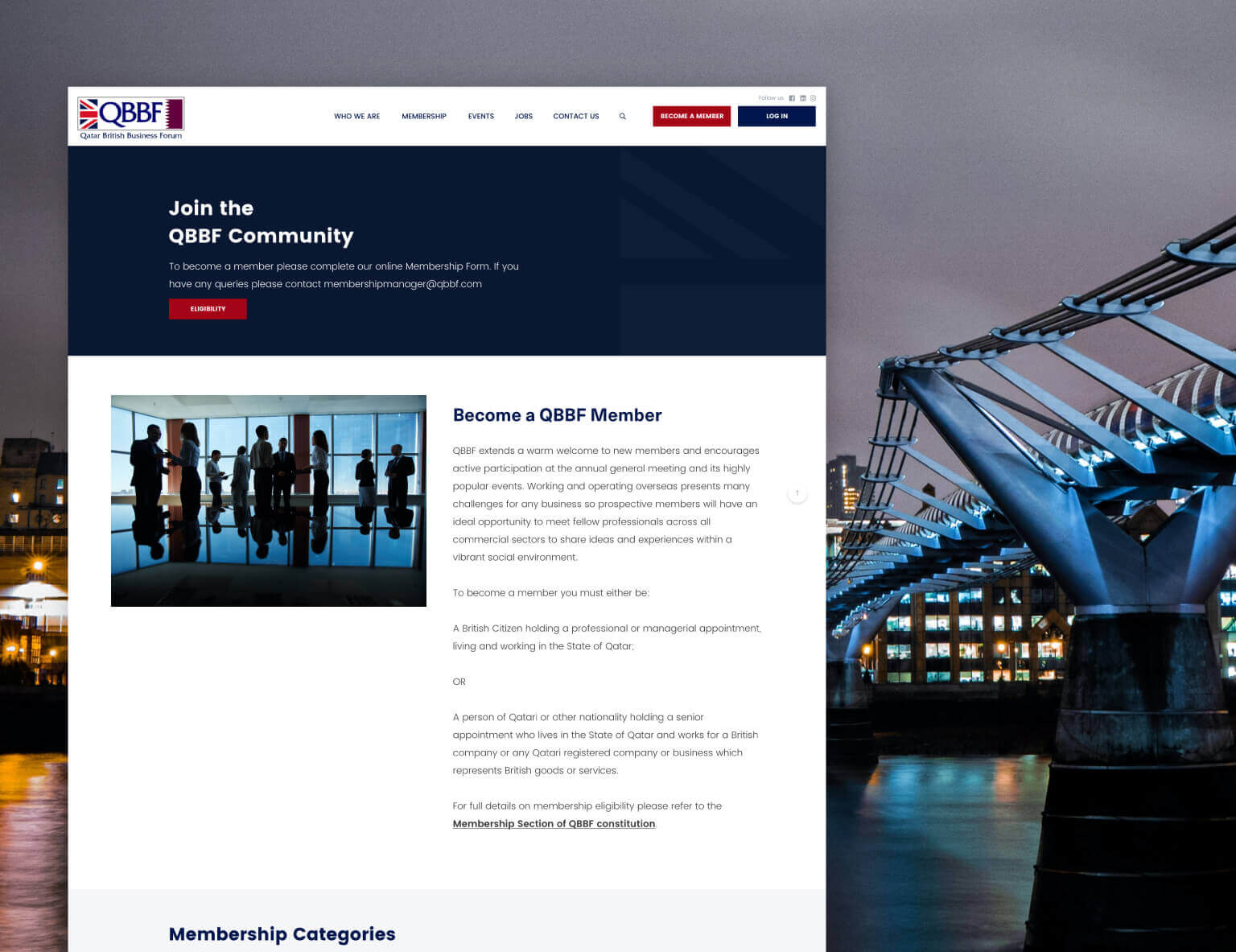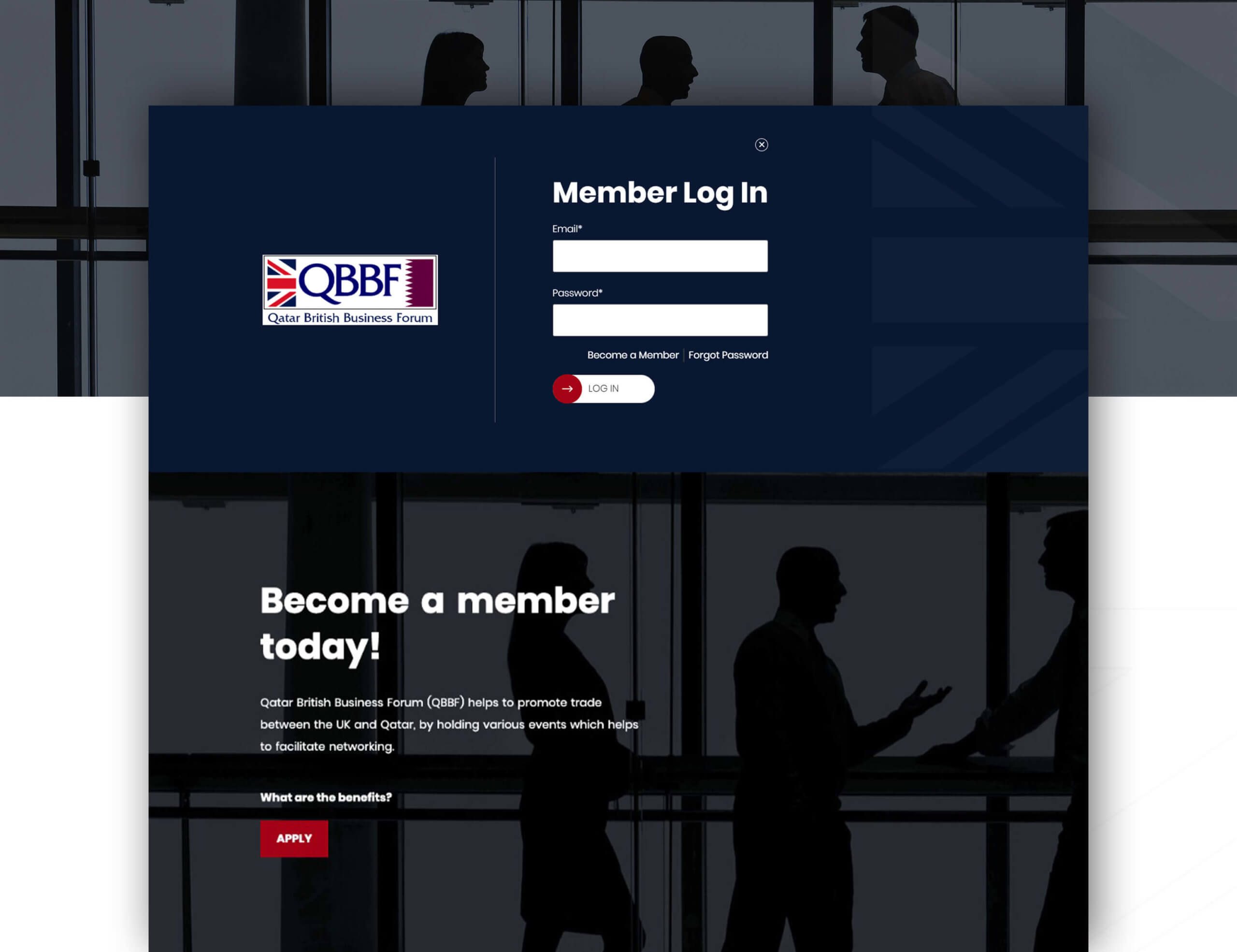 BACK TO PROJECTS