INSIGHTS
Why does mobile commerce matter?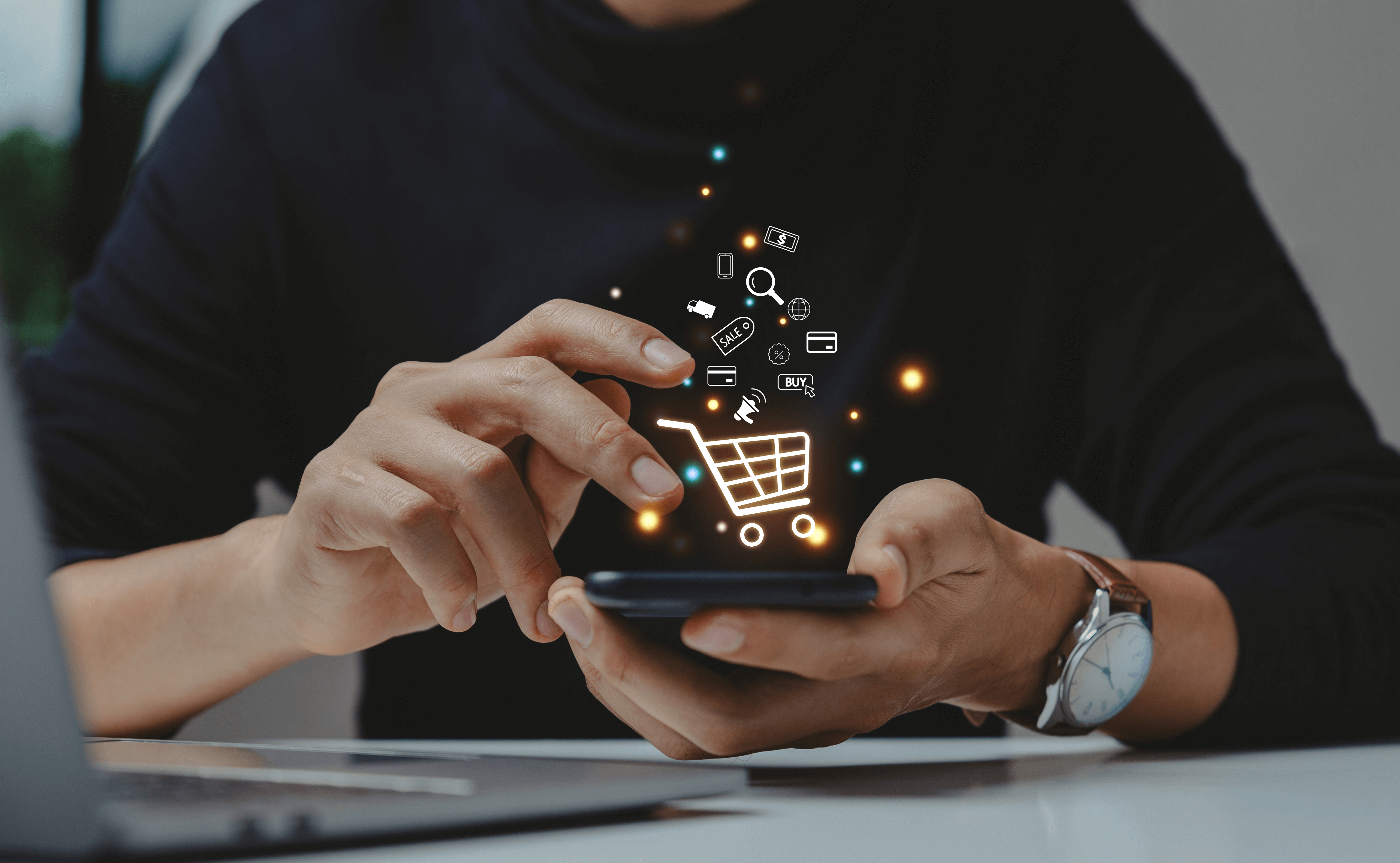 What is M-commerce?
M-commerce (mobile commerce) is the buying and selling of goods and services through wireless handheld devices such as smartphones and tablets. M-commerce is a form of e-commerce that enables users to access online shopping platforms without the use of a desktop computer.
Over time, content delivery through wireless devices has become faster, more secure and scalable. As a result, mobile commerce has grown rapidly.
Types of M-commerce
M-commerce is categorized based on the following three basic functions:
1. Mobile Shopping: This refers to the process of browsing and purchasing products or services through mobile devices. Mobile shopping includes activities such as product search, product comparison, online shopping carts, and secure payment processing. Users can access mobile shopping through mobile websites or dedicated mobile applications provided by retailers or e-commerce platforms.
2. Mobile Banking: Mobile banking enables users to perform financial transactions and manage their bank accounts through mobile devices. It includes functions such as checking account balances, transferring funds between accounts, paying bills, and receiving notifications related to banking activities. Mobile banking applications provided by banks or financial institutions offer secure access to financial services on the go.
3. Mobile Payments: This function involves making payments using mobile devices, typically through mobile wallets or mobile payment apps. Mobile payment solutions allow users to make transactions in physical stores, online platforms, or peer-to-peer transfers. Examples of mobile payment methods include Near Field Communication (NFC) payments, where users tap their smartphones on payment terminals, and app-based payments using platforms like Apple Pay, Google Pay, or PayPal.
Why does M-commerce matter?
As mobile technology continues to advance and more consumers adopt mobile commerce businesses will need to prioritize their mobile strategies to remain competitive in the digital marketplace.
Enhance the overall customer experience through mobile strategies!
Contact us today.
www.A101.com