INSIGHTS
Event Support & Activations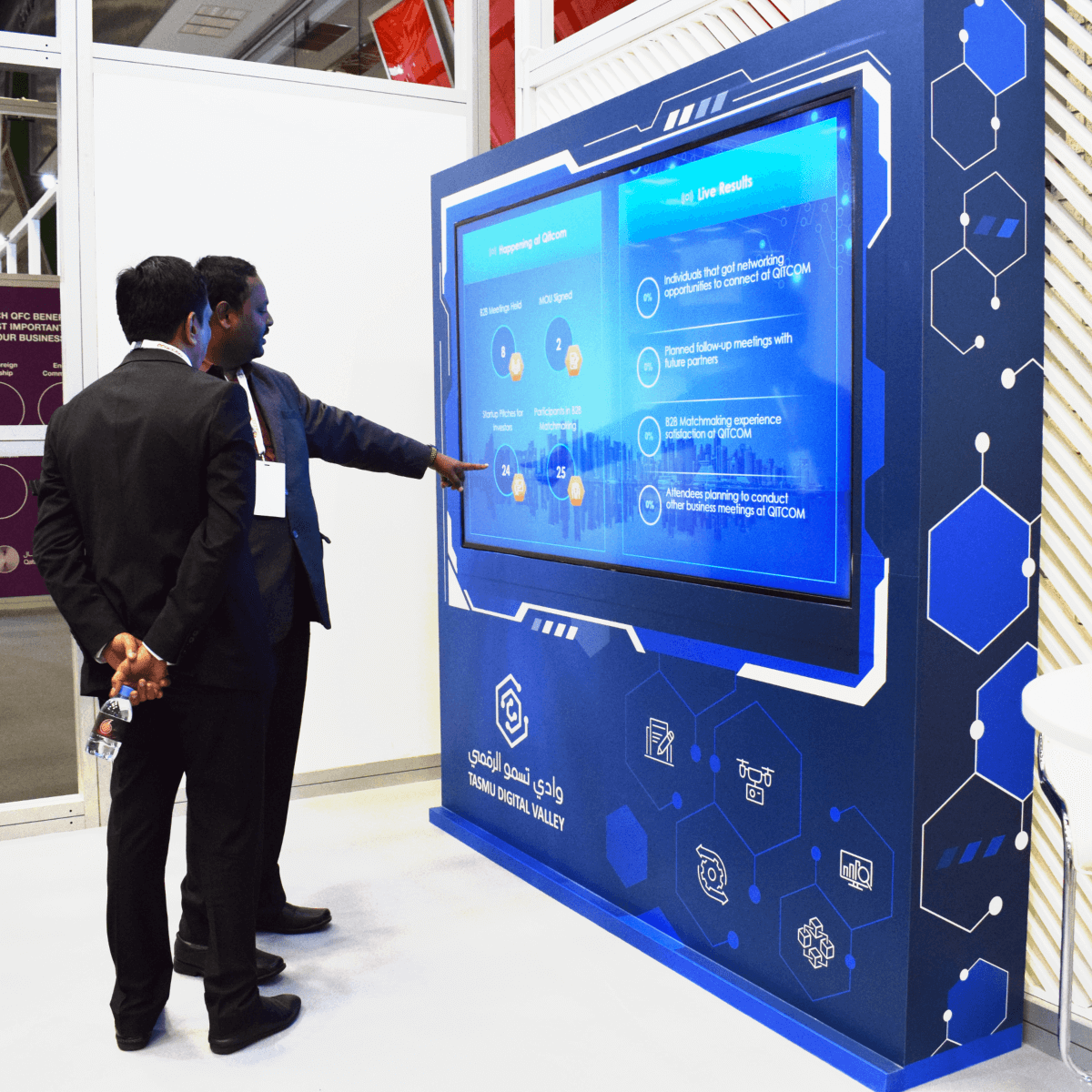 Event Support & Activations is one of our specialties as a leading service provider. Creating unique brand experiences, events and activations that make a lasting impression using technology, experiential and innovative solutions is our forte.
We deliver:
Event Website & E-Invites
2D&3D animations
Registration System for Exhibition and Conferences (Hardware, Software, Mobile App and Technical Staff)
Guest Management tool with Hayyak
Accreditation Software & Services
EventApp (Registration, Voting, Survey, Floor Plan, etc)
Reporting and Analytics
Touchscreen (Hardware and Software)
VR & AR
Photo Booth
360 Degrees Bullet Time
Interactive Games (Projections, Simulators, Consoles, etc)
Projection-Mapping
3D printing
Robotics
and many more bespoke developments!