INSIGHTS
Digitally Transform Your Business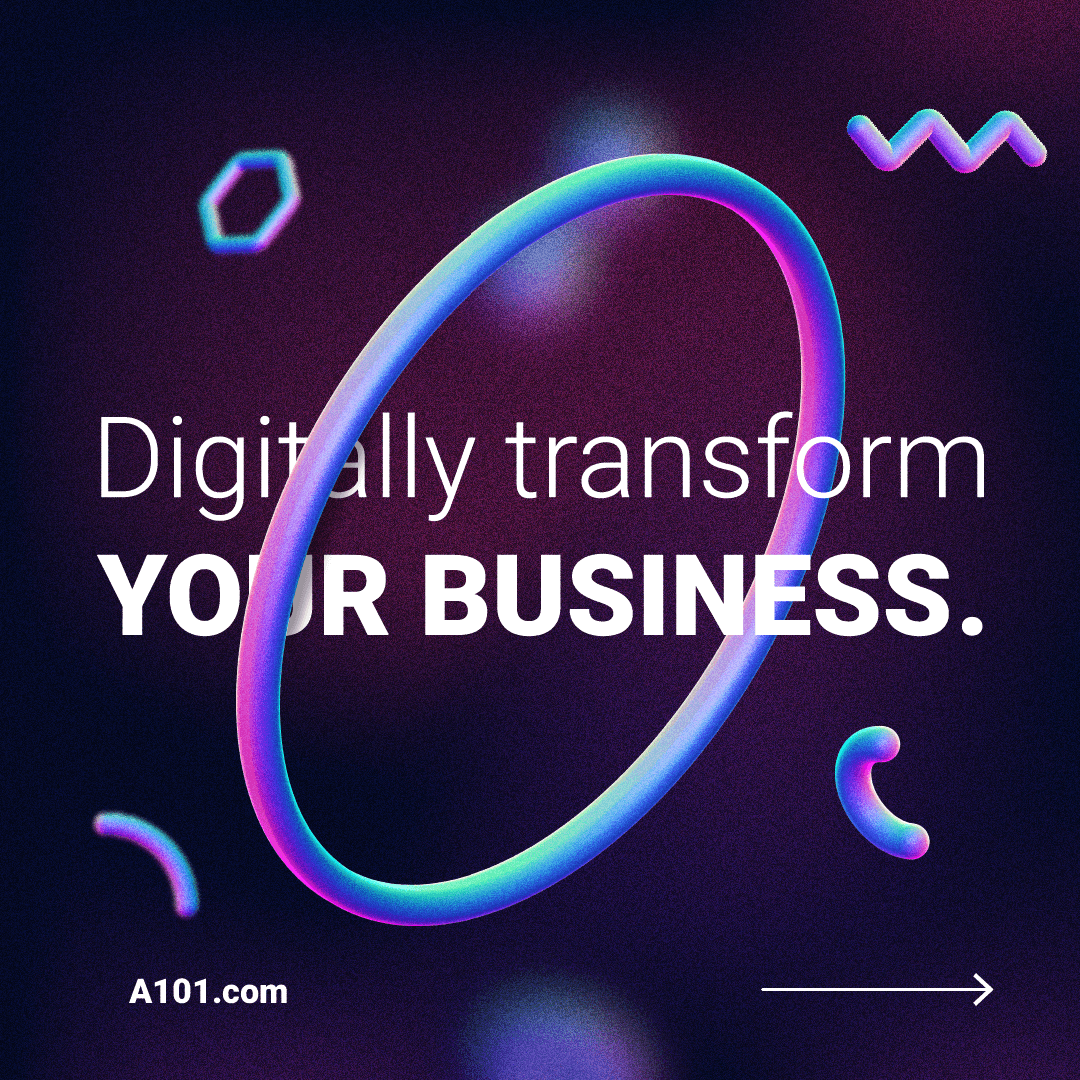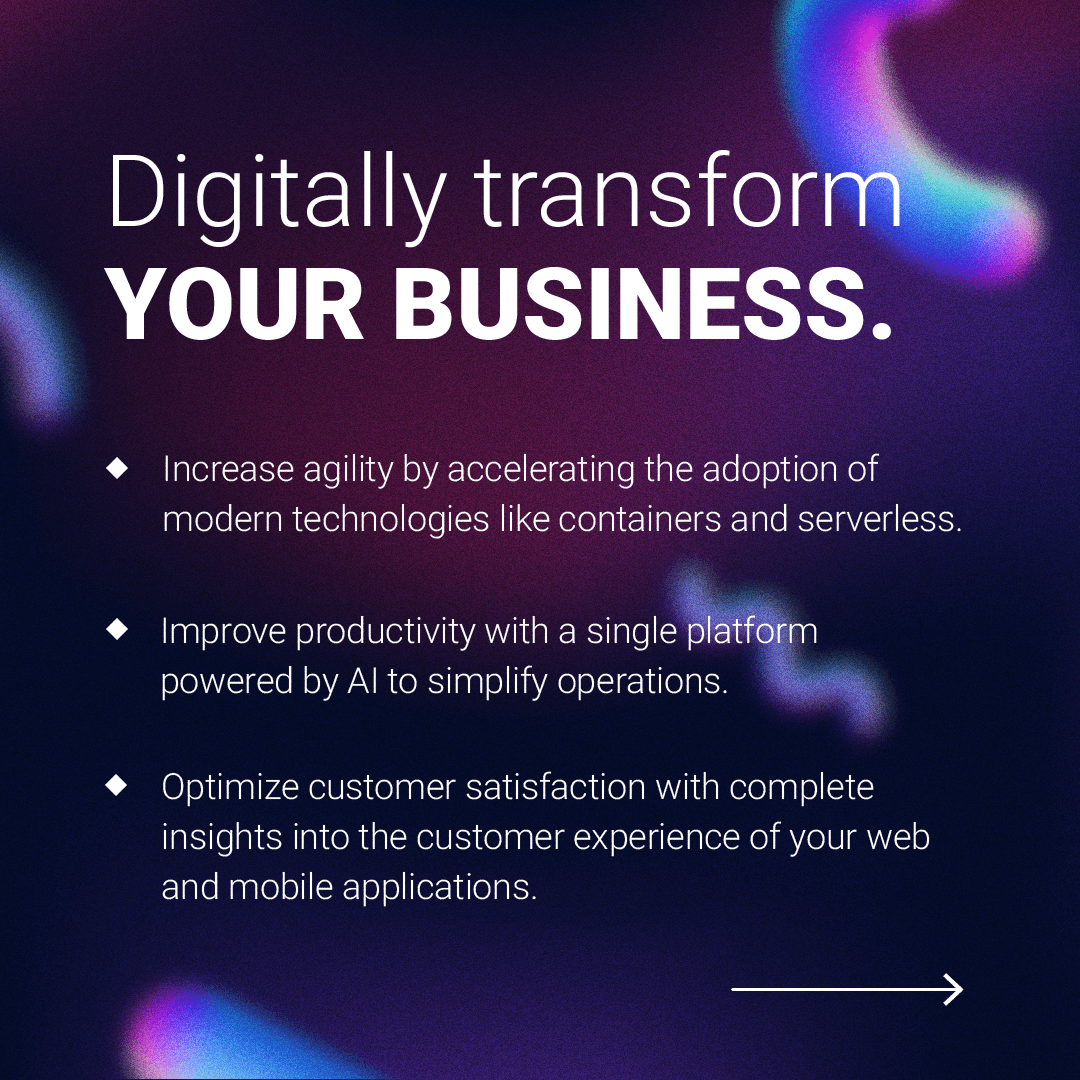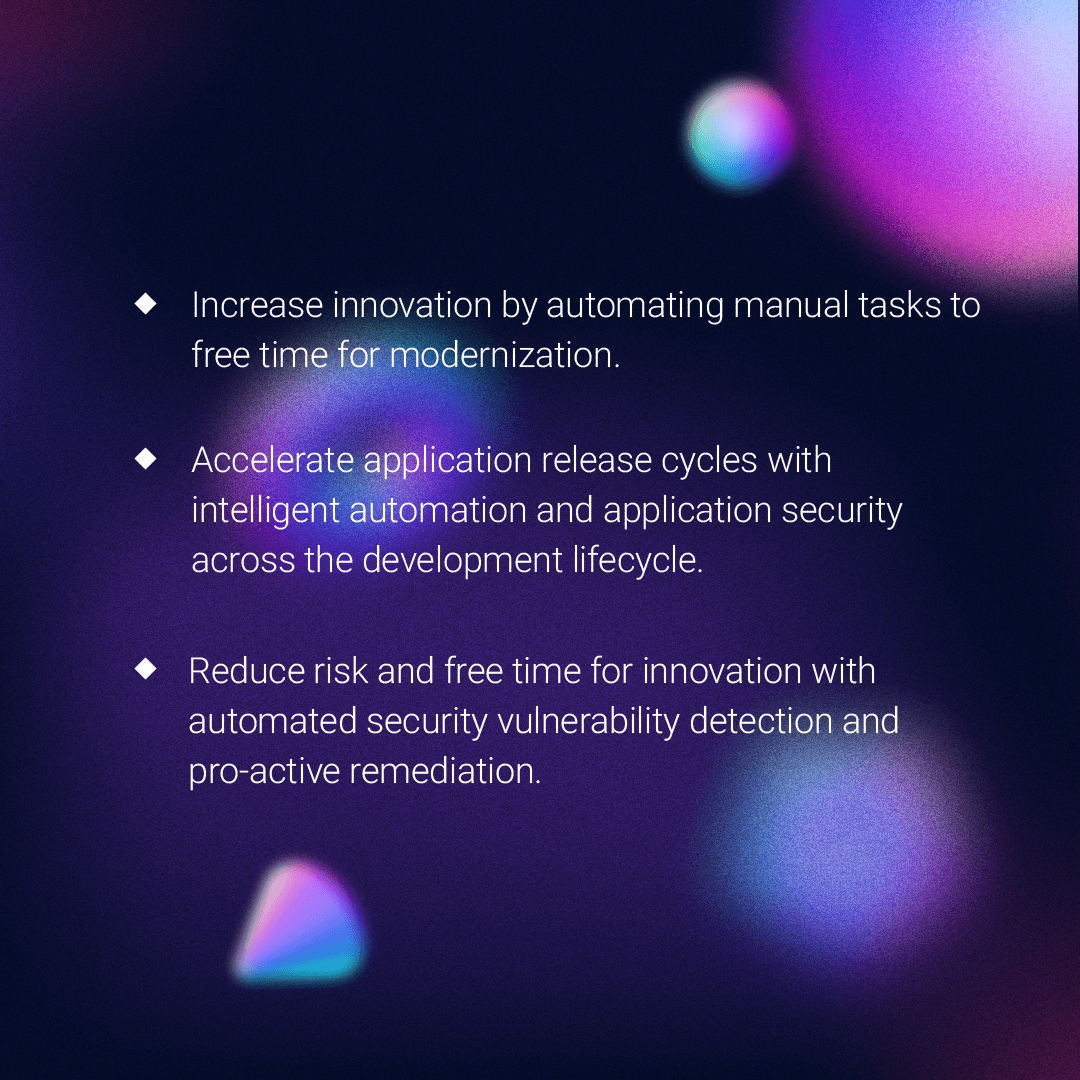 Digital transformation is the process of changing how an enterprise leverages technology, people and processes to improve business performance and embrace new business models. This transformation is cultural in nature and affects all elements of the business including sales, marketing, operations and customer service and is typically accompanied by a move to modern cloud technologies.
Here are a few tips on how to digitally transform your business.
Increase agility by accelerating the adoption of modern technologies like containers and serverless
Improve productivity with a single platform powered by AI to simplify operations
Optimize customer satisfaction with complete insights into the customer experience of your web and mobile applications
Increase innovation by automating manual tasks to free time for modernization
Accelerate application release cycles with intelligent automation and application security across the development lifecycle
Reduce risk and free time for innovation with automated security vulnerability detection and pro-active remediation
Digitally transform your business with A101. We accelerate innovation, increase operational efficiency and boost revenue.
Consult with our experts today.
www.A101.com