INSIGHTS
Achieving the ideal User Interface and User Experience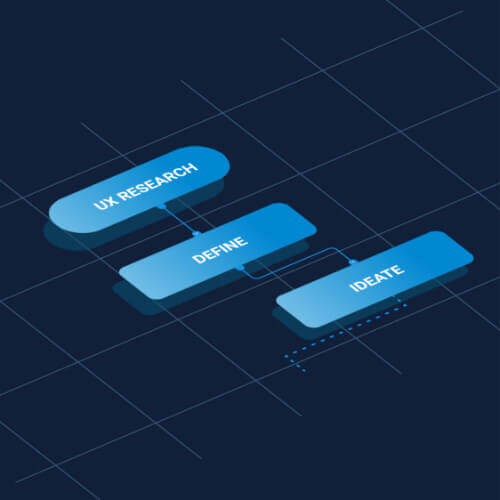 User experience or UX is everything in the digital realm.
Create a platform or digital offering that does not live up to consumer expectations, or is difficult for users to navigate, and failure is inevitable, as is a potentially negative effect on your digital brand. A great UX is achieved through the development of a robust and smooth user interface. But in order to do so, you must understand the needs and behavior of each different user that might interact with your brand digitally. First, you will need to build individual user profiles that can help you recognize your typical visitors by age, gender, interests, job roles, etc. Once you've developed the right personas for your brand, you can then move onto developing the actual user journey, from wireframing, storyboarding and prototyping interfaces, to ultimately create a platform design that flows easily, while still taking into account how each click of information impacts your users.
But a great interface is not enough. It should also be visually appealing, as well as subtly but meaningfully branded, as a good experience will leave a positive impression on the user. By focusing on their journey through your platform as a priority and delivering measurable and data-centric experience, you can change the way consumers interact with your brand – as well as vice versa.
The best way to achieve this aim quickly and effectively is by bringing in experienced professionals, who through studying the necessary insights and analytics, will developing a relevant, useful and on-brand tool for your business and ultimately build the best user experience for your product.